"Special Needs Child Photographer" This is one of the titles of which I am perhaps the proudest. For example, as a professional photographer, taking pictures of children with special needs brings me a level of joy I honestly have trouble putting in to words.
Knowing that, you can likely imagine the joy I felt recently while scrolling through the NBC app on my phone to see what The Today Show had to share (I just love Savannah and Hoda). Anyway, they posted a story about Mikayla Holmgren, a 26-year-old young woman with Downs Syndrome. In 2016 she competed in the Miss Minnesota USA state pageant and was the first woman with Downs Syndrome to do so.
Specifically, Mikayla is a model whose goal is to be in the Sports Illustrated Swimsuit Edition. In fact, she applied to be included. While she was not selected this year, she plans to try again in the future.
Without a doubt, I am disappointed. Mikayla is beautiful, healthy and fit. Additionally, she looks great in her bathing suit. Her inclusion in the magazine would have spoken volumes and sent a message that I learned years ago.
Special Needs Child Photographer: My History
It's been a few years since I have shared the story of my history with special needs children. Because my experience was so impactful, I'll tell it again.
About a thousand years ago (okay, not that long…..but almost, I was 20) I worked for the NYC Board of Education with children who had autism. That experience was one of the most valuable in my life. I learned American Sign Language and became an interpreter for deaf children. And, the two children in my care are still in my life today. There is nothing I value more than relationships.
That said, I eventually had my own children and "retired". Eventually I followed my dream of being a photographer.
Capturing Beauty in an Instant
Previously, I have had the opportunity to photograph some very special children. In fact, the beautiful girl pictured below has Down Syndrome. She was full of energy and smiles. Undeniably, a joy to photograph. I love looking at this picture.
I've also shot some awesome young men. I loved learning about them from their parents and having the chance to meet them in person. Obviously, their pictures accurately display their personalities. Both were incredibly handsome and full of life.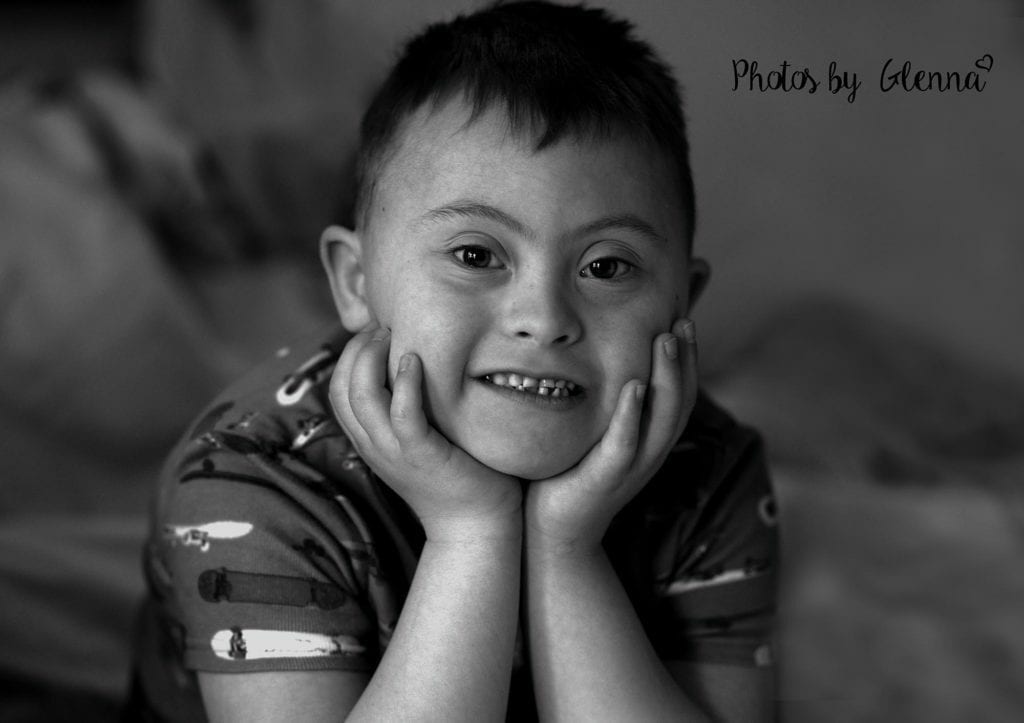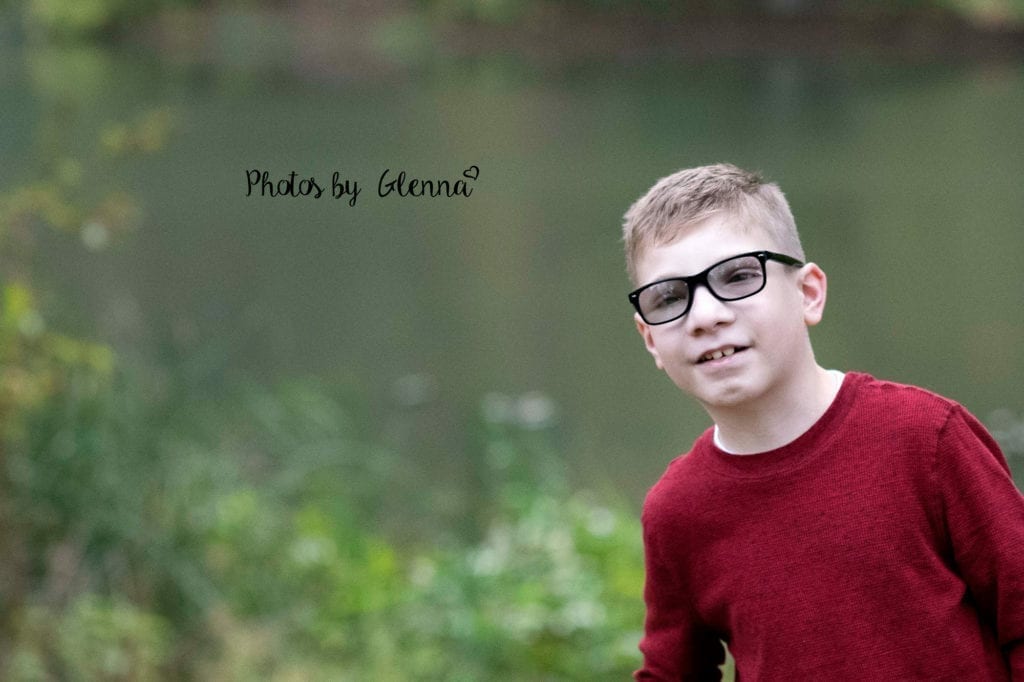 I don't have the words to accurately explain how meaningful these photoshoots were to me.
Patience, Enthusiasm and Love: Your Special Needs Photographer
In short, as a child photographer, I've seen it all and done it all. Some kids are frightened or unhappy. Other times they are full of energy and hard to contain. I'm not sure why, but I relish every interaction. Maybe it's because of my experience as a young woman. Or maybe it's because I'm a mom of three girls.…and I have seen it all.
Whatever. The fact that I can take pictures of children — ALL children — is a dream come true. Finally, if you are looking for someone to photograph your special needs child, please, contact me. I'd love to meet you and them and be able spend time together. I know I can capture them at their very best and provide you with strikingly beautiful photos that will bring you back to this point-in-time forever. Contact me and let's take some pictures!
xoxo,
Glenna
PS: Mikayla, I'm rooting for you. Sports Illustrated would be lucky to feature you!