New Jersey Photographer
I will show you how worthy you are. Telling YOUR story is my job. Posing you is my job. Making sure you look photogenic is my job.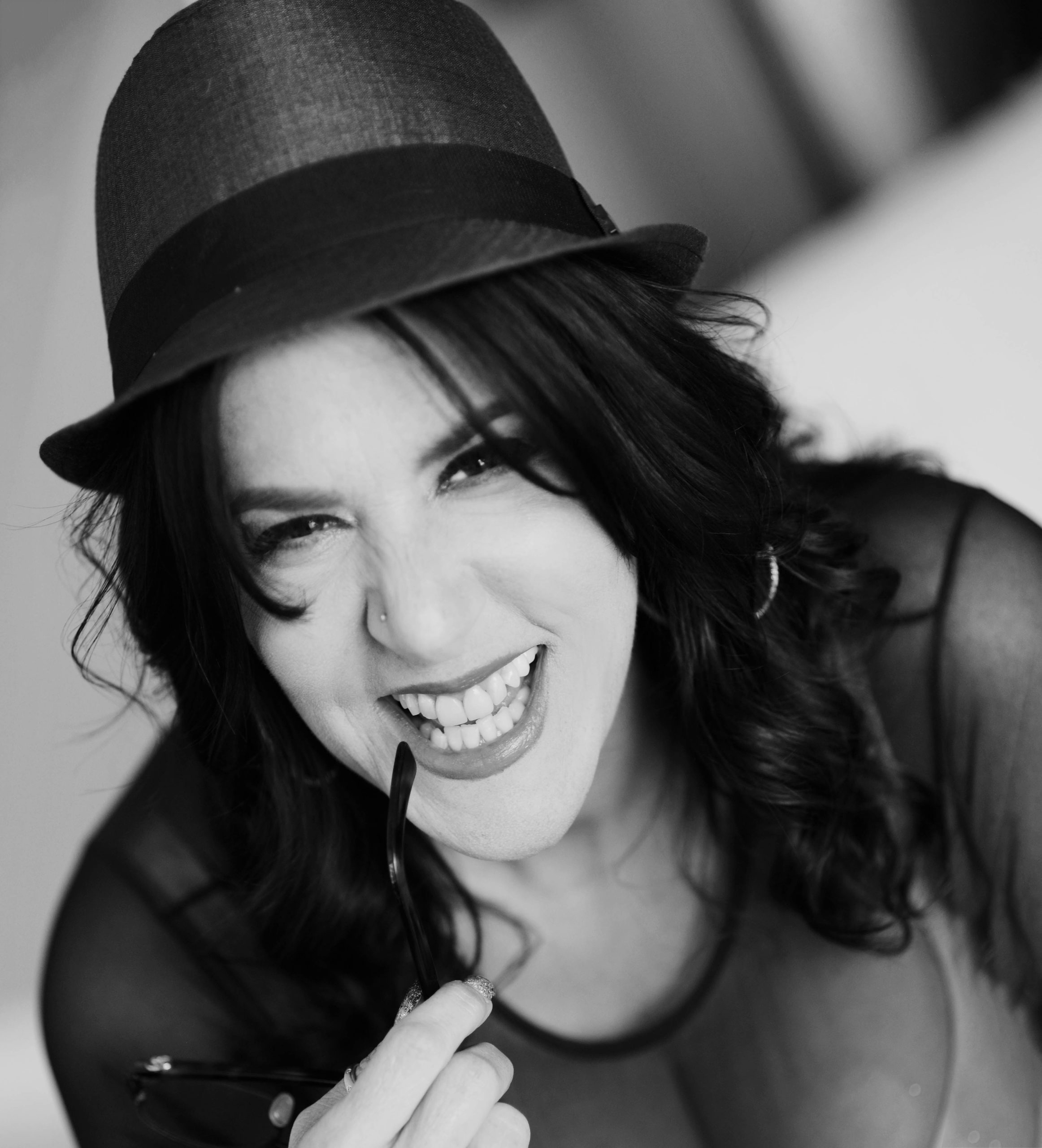 Contact Me Today
Testimonials
"Photos by Glenna"… This woman is a true artist in every sense of the word! Absolutely brilliant!
Mike W
Thank you Glenna for taking such amazing pictures of my girls and making them so comfortable for the camera! I can't wait for our next photo session!
Teresa F
Every photo tells a story! Phenomenal work with a unique sense of style.
Joe M
If you want photos that capture a moment, personality, and beauty then Photos by Glenna is your number one choice! Our shots were so gorgeous it was hard to choose!
Michele K
Glenna did an amazing job photographing my 4 year old daughter. It's not easy getting a toddler to sit still and Glenna had a ton of patience and went above and beyond to accommodate her special needs. Her photos came out beautiful! I will definitely use Glenna for future photo shoots!
Ericka N
Glenna is by far the most incredible and talented photographer I have ever come across. She puts her heart and soul into everything she does. So glad she shares her gift with us.
Denise Q
Glenna recently shot my labor & delivery – aside from the amazing pictures she took – she also got me through a really rough labor and took care of my husband who was just as nervous as I was. Glenna is able to capture feelings and emotions that you have no idea you even have until you see them through her eyes. I couldn't be more grateful for Glenna's work or her friendship.
Sarah B
Glenna's incredible talent and passion for that one amazing shot made taking photographs of my two little girls an unforgettable experience. She captured their beauty along with endless different emotions, expressions and smiles. The photo shoot was so fun and high-energy… and the stunning photos I will cherish forever! Thank you, Photos by Glenna!
Dena U
Glenna is an amazing photographer! I don't have much to tell because if you go through her gallery, her pictures say it all! She has high energy and you will have an awesome time. I'm Really happy I got the chance to work with her and now I have really lovely memories to share! You won't be disappointed if you book with her!
Bola B
Thank you again for making our day so special yesterday. It was the most amazing moment of our lives and we'll have it forever because you captured it! You're an incredible photographer!!!
Mike M
Thank you Glenna for taking amazing pictures of my daughter! You captured her love of dance and spirit in each and every photo-you are truly amazing at what you do!!
Lisa W
Glenna is a star. She captures precious moments and freezes in time those once in a lifetime expressions forever. They say "a picture is worth a thousand words". Glenna makes it happen. Love her amazing work.
Eva M
Glenna has an amazing talent and she has a gift that captures the most precious moments. If you are in need of a photographer look no further and I guarantee you will not be disappointed.
Jennifer H
I don't know where to begin. This day by far was monumental in two families lives. My son had planned the proposal of a lifetime. A short time before my future daughter's (who is already my daughter ) father was diagnosed with Pancreatic Cancer. He was I. The hospital at the moment. Her Amazing Family would not hear of this day being rescheduled or anything less than perfect!! Glenna captured the moment and created memories that we will all have forever!!
Roseann F
Glenna is an amazing person and photographer who captured the most amazing day of my life in the most beautiful way!! Thank you for being so flexible, creative and wonderful! We love our engagement photos, You are amazing!
Brittney S
Glenna has a special gift and passion for what she does. She's an artist. She took my family on for a shoot at short notice for an early morning session. We had the typical struggles with a 1 & 4 year old, but she had all the patience in the world. I was worried we'd end up with nothing worth hanging on my walls and boy was I wrong. She captured some amazing moments that I will cherish forever. Her art doesn't stop at the camera… she takes her time with editing your chosen images to make them truly special.
Michelle I
Glenna did an amazing job with my daughter. She took her time and was so patient with my 2 yr old. I highly recommend Glenna as a photographer. I cannot wait to do my family shoot with her soon!
Blair R
I can't say enough about what a pleasure it has been working with Glenna! We did a family shoot on the beach in Sanibel, FL & it couldn't have been better! She (& her lovely daughters) worked so well with my 1 & 4 year old sons. They did everything necessary to get the best smiles possible! I'd have to say my experience after the actual shoot has been even better! She send over about 25 previews the night of the shoot & then edited & sent my chosen few within a few days so I could have them in time for a holiday card! Thank you, Glenna for a wonderful experience! I can't wait to see the rest of the pictures! I would highly recommend her for all of your photography needs!
Jennifer B
Where do I start! Glenna has an amazing eye, a creative personality with children to bring out the best in them for a natural photo.
I reached out to Glenna just a week before our trip and within minutes she had responded. She worked around our vacation schedule without hesitation!
I was a nervous wreck the day of our photos : getting checked into our destination the same afternoon, heading to a busy unknown destination and getting four people dressed ready and clean for a photo shoot!
She assured us the entire drive we had enough sunset time and she would capture what she needed for great family photos. Was she ever right!!
When we arrived and met Glenna it was like seeing family again. She immediately took the kids and steered them through great fun on the beach and beautiful moments captured in time.
Lucky for us her beautiful and compassionate daughters were tagging along to help with the important things like watching bags and keeping the kids occupied instead of jumping in the ocean!
We can't say enough for Glenna and capturing our Captiva/Sannibel Island Family vacation memories.Thank you Glenna!!
Cindy B
Glenna is an incredibly talented artist. We had the pleasure of working with her this fall, as she photographed our 3 young children. It was a cold outdoor shoot & my kids were less than cooperative, but Glenna was upbeat & oh so patient. I was absolutely blown away when presented with the gallery of images. Her ability to capture the beauty of childhood is truly amazing. Glenna is a photographer who cares deeply about her subjects & the art of photography & it shows!
Jill M
Glenna has been more than accommodating with us! From the pictures I've seen so far of my family I am beyond amazed! I am so glad we found her to capture our family! Thank you Glenna!!
Emily L
What if I could take the most beautiful picture  that you have ever seen of yourself ? What if I could take the most beautiful photograph of the you with the people you love to keep as a legacy?
"PHOTOS BY GLENNA ONE OF MARLBORO AND MANALAPAN'S BEST PORTRAIT PHOTOGRAPHERS"
I have been fortunate enough to win awards for my Portraits. But for me, my greatest honor is placing beautiful portraits on the walls of families. Who will later place that same portrait, in the hands of their children or grandchildren.
Life happens and sometimes ~ it really HAPPENS and takes you by Surprise when you are least expecting it!
And this is one of the reasons portrait photography means so much to me. I know first hand, just how suddenly life can change. Many year's ago I was widowed. It is not something you truly ever get over. I was also very lucky to have had  alot of photographs for my daughter's to SEE how loved they were by their Dad. They still cherish the photos every single day.
Long after these moments are gone, how else will the future generation know that they happened?
I was born in Brooklyn, raised on Staten Island and am now living in Monmouth County New Jersey. I also love to be in South West Florida on Sanibel and Captiva Island's. Where I am a Family Vacation Photographer.