Moms: pose for pictures. Today. Not after you "get yourself together". Don't wait until you join a gym, or lose 10 pounds or tone up. Do it now.
As a Photographer, I've Heard It All
As a professional photographer, and a woman "over 40 years old" I LOVE photographing women. It is this love that is the basis of my 40 over 40 promotion. This dream of photographing 40 women over the age of 40 is well on its way to becoming a reality. Without a doubt, the sessions I have had have been nothing short of phenomenal. I've learned so much about some truly amazing women and taking some freaking awesome photos. Check out the picture of Paula below.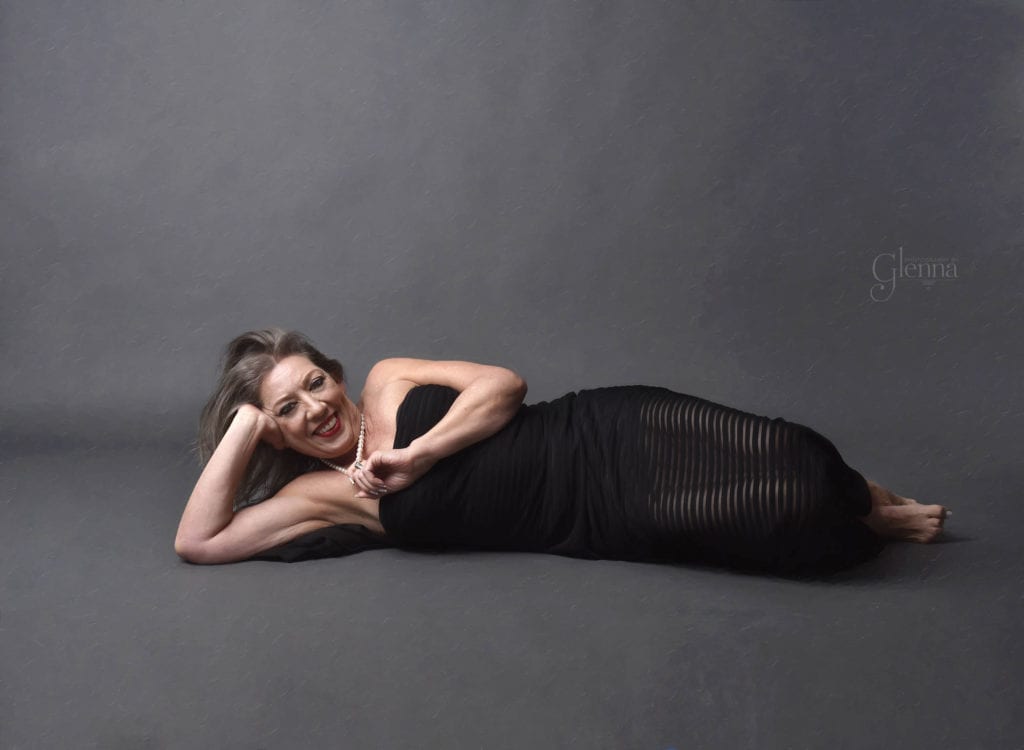 She looks stunning. And strong. And confident.
Obviously, I love that she wanted to participate in a photoshoot. I cannot tell you how many women don't want their pictures taken. I'm not even talking about a full-fledged session just of them; I'm talking just a picture. Unfortunately, I see it everywhere. As a photographer, Sometimes when I'm taking pictures of children, I'll suggest for the mom to take a few. You'd be surprised at how many decline because they are worried about how they'll look. Some who reluctantly agree, practically hide behind their children. Ladies, it is our time to shine #ExistinPhotos for yourself, your children and your grandchildren!
Even when I'm not working, I see it. Mom's always taking the family photo (with their iPhone), never posing in it. Or, once again, hiding behind their husband or kids…being seen – but not really. Unquestionably, it seems like an epidemic.
Your Daughters Hear Everything You Say…
"I'm so fat." "OMG, look at my arms." "I have to get back to the gym and lose some weight." "Oh, I cut out all carbs this week." The comments are endless. They are different, by so very similar in their effect. Ladies, beware, your daughters hear everything you say.
They know when you are unhappy with how you look, and they take it to heart. Thus, they question their bodies…their young and healthy bodies. They grow up with a warped sense of beauty and strength.
….And See Everything You Do
Moms…..pose for pictures! So many moms don't. It may not seem like a big deal, but it is. Your daughters see your avoidance and your hesitation. And they begin to process it all. Last week you said you were heavy. Then, you joined a gym. Finally, you no will no longer eat a bagel. And, you won't be in any pictures. Bagels are bad. Carbs are bad. Mom doesn't think she is thin enough or pretty enough to be in pictures. I'd better watch what I eat.
So Moms, Pose For Pictures……Today
When you jump in the family photos or ask your husband to take a picture of you and the kids you send a message. You are good enough to be in the photo and confident enough to pose. The example you set is priceless, one that your daughter will have, subconsciously, for a lifetime. Trust me I've already done the damage.
You are good enough. Pretty enough. Strong enough. You are worthy of having your picture taken. That self-confidence is contagious. And priceless. As are the photos she will have of you – forever.
Do you want to give yourself and your daughter an even more impressive gift? Consider scheduling a professional photo shoot. Pose alone, be part of my 40 over 40 promotion. And share the experience with your daughter in whatever way you choose. She can come and watch the shoot or join us for the reveal. Either way, it will be an amazing experience.
Schedule Your Photo Shoot Today
Undoubtedly, some opportunities are too good to pass up. The chance to participate in a once in a lifetime photoshoot Is one. Show your daughter what self love truly looks like. And, get some super fab pictures to boot. Contact me today to schedule your session today. Moms, pose for pictures. In short, let me showcase your beauty, it's truly a sight to behold.
xoxo,
Glenna