Without a doubt, the value of being a "girl's girl" cannot be overstated. Well, maybe misstated. Undoubtedly, I'm no spring chicken. I feel like a girl's girl, but maybe I'm a woman's woman. Whatever. It's all semantics. And age is just a state of mind. While some days I absolutely feel more woman than girl, I do believe that I'm a girls girl at heart.
Did that stream of consciousness make the slightest bit of sense? Do you need the cliffs notes version of my thoughts? Indeed, you may. Suffice it to say, ladies, that I get you.
Photoshoot Anxiety…Been There, Done That
As a Marlboro Professional photographer, my portfolio is considerable. To put it another way, I shoot families, kids, couples, and even, on occasion pets! Recently, I've embarked on a personal project that I've entitled 40 over 40. As a result, my goal is to photograph 40 women over the age of 40 and tell their stories through pictures.
I have to admit, getting started was more difficult than I anticipated. I'm not sure why I thought women would initially run to sign up, throwing caution to the wind. I mean, why wouldn't they? I'm incredibly proud of my reputation – my clients share that I'm easy to work with, it must be my winning personality ( yep) . Seemingly out of nowhere, I realized the issue. These women were anxious, how could I have not realized it sooner. Thankfully, that first brave woman, and her pictures, served as reassurance and the project has blossomed.
I KNOW how they feel, because I have felt the same way. When I find myself in front of the camera as opposed to behind, my mindset is different. I tend to worry about how I'll look in the finsihed product. Will I look bloated? Or Old? Or even worse, bloated and old?????
The Value of a "Girl's Girl" Photographer: She Knows All the Tricks
Thankfully, I've found an amazing photographer with whom I work when I want or need photos taken. She is awesome…..and a "girls girl" too.
As a Marlboro professional photographer, my goal is to always produce magnificent pictures, ones that capture you and your family at a moment in time that makes you smile every time you see them. And, I want to make the process enjoyable. The opportunity to participate in a photo shoot is special. It's your chance to unplug and get pampered and cared for. The importance of making sessions safe and welcoming has grown even more important as I embarked on my 40 over 40 projects.
I'm Your Guide
Some of the women I've worked with have definitely been nervous. It makes sense, they are not professional models (although they certainly look the part in the final photos). They are just regular people. Actually, regular awesome people. They are strong, confident, and beautiful. Each is unique and authentic in her own way.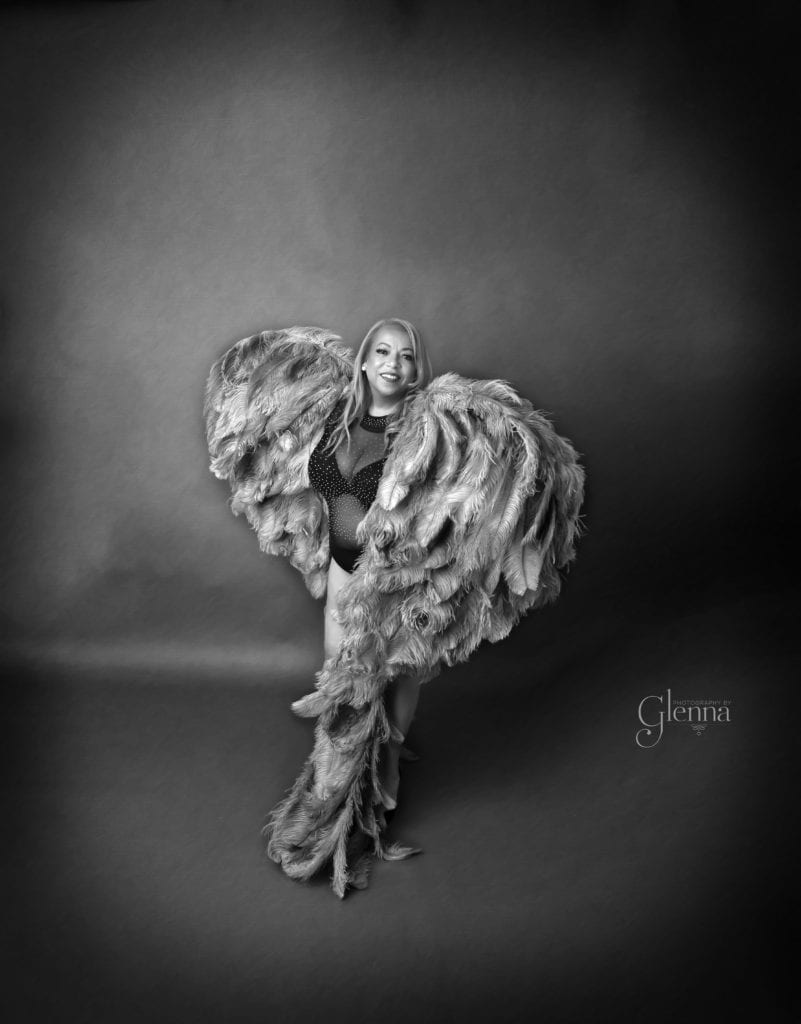 Consequently, as their photographer, I feel a responsibility to them to make them feel good and look good –to manage their concerns and do anything necessary to make the session a success. Likewise, as a girl's girl, I can handle anything. And, the women with whom I've had the pleasure of working know that.
I can advise on makeup and clothing, I know what is flattering and what photographs well. Also, I can provide any atmosphere my clients need. Calming music, loud rock and roll, or even a display of constant chatter – one of my specialties. I'm never at a loss for words and can keep a conversation going forever. And, I can address issues. I am a problem solver. Just ask one of my recent clients who wanted her boobs to be, as she said "higher up". I felt for her….honestly, don't we all? Well, this girls girl came to the rescue. I rolled up my sock, she stuck it under her boob and the resulting pictures were stunning! Problem solved.
This Marlboro Photographer Is Ready for You
Ladies, the opportunity to partake in a photoshoot is pampering, relaxing, exhilarating, empowering, and sometimes just a bit frightening. That fear, however, can be alleviated when you work with a photographer who has your best interests at heart.
Firstly, I want you to feel good and look good. Therefore, I've got your back. I know the value of a girls' girl and I'm proud to be one. You can rest assured that I will plan ahead to make sure the setting for your shoot is perfect. We will consult on wardrobe and makeup. And, should any type of "emergency" arrive…..I'll handle it. I've got a drawer full of socks and a host of other tricks up my sleeve.
Finally, call me to schedule your Marlboro photoshoot today. Unquestionably, it's going to be spectacular!
xoxo,
Glenna