"Christmas in Sanibel." Just thinking these words makes me incredibly happy. Now that my plans are finalized and I'm settled in my "happy place" my mood can only be described as ecstatic.
I LOVE Sanibel Island. Without a doubt, everything about it brings me joy. The moment I turn the key in my condo my world immediately seems a bit brighter. I am so excited to spend the 2020 Holiday Season here.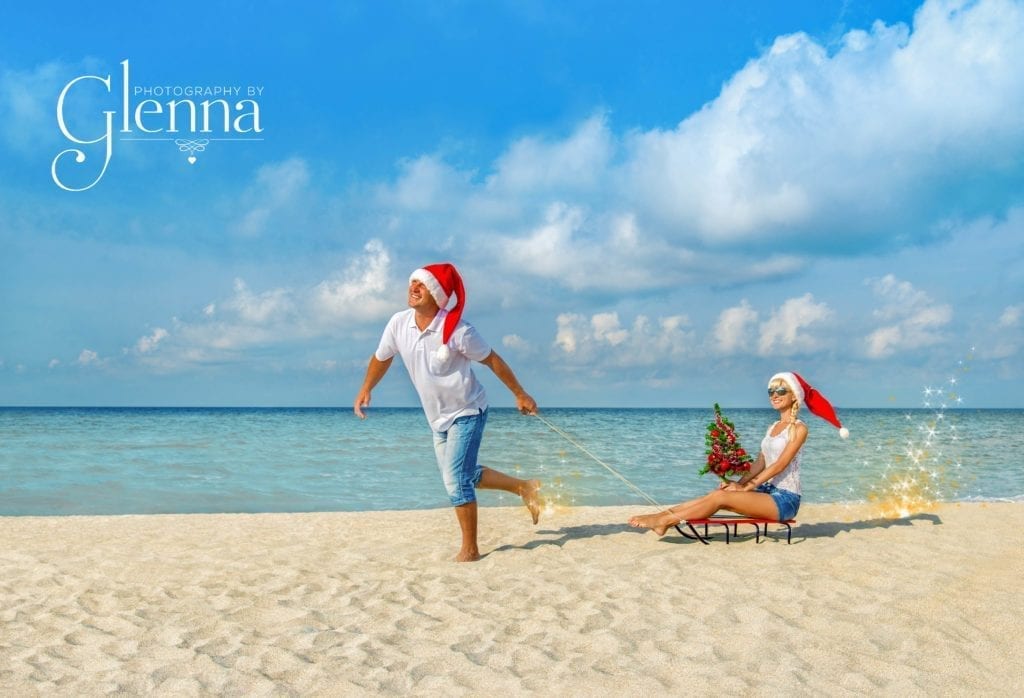 Because I spend so much time here (I am blessed to be able to work while I vacation) I thought I'd share some of my favorite things to do while spending Christmas in Sanibel.
Shelling in Sanibel
If you know me, you are well aware that shelling on the Island may be my single most favorite thing to do. Of course, I love to wake up early and visit my favorite shelling spots. If you are visiting the Island, you HAVE to go shelling. Grab a bucket and head to one of these three beaches: Lighthouse Beach, Blind Pass Beach, or Turner Beach (on Captiva). All three are, in a word, spectacular.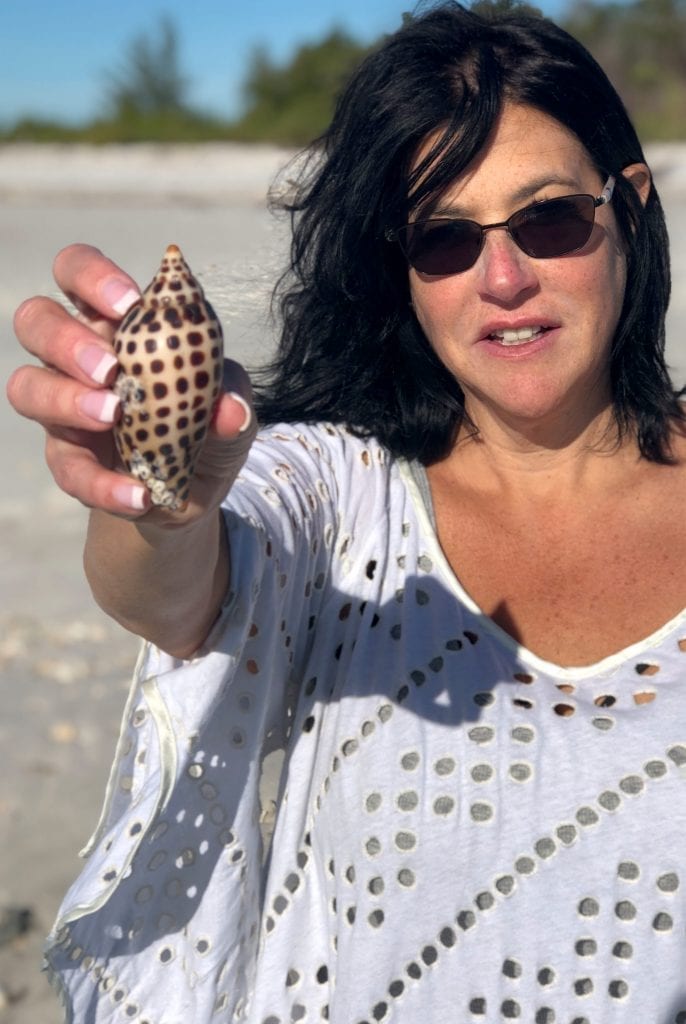 Now, here's a hint. While you can gather gorgeous shells all day long, the BEST time for shelling in Sanibel is early morning. Normally, I am NOT a morning person. In fact, I love sleeping in. There is something magical about Sanibel though…I have no trouble getting out of bed to shell bright and early. On the other hand, I'll confess that on my to the beach I stop for coffee at Bailey's Coffee Bar. Their menu of drinks is extensive and everything is always delicious. Additionally, I know that they are ready for Christmas in Sanibel!
Swimming in Sanibel
If shelling is my early morning activity, then swimming definitely fills my afternoons. And while the beaches I shell on are magnificent, they are not great for swimming (and sunning).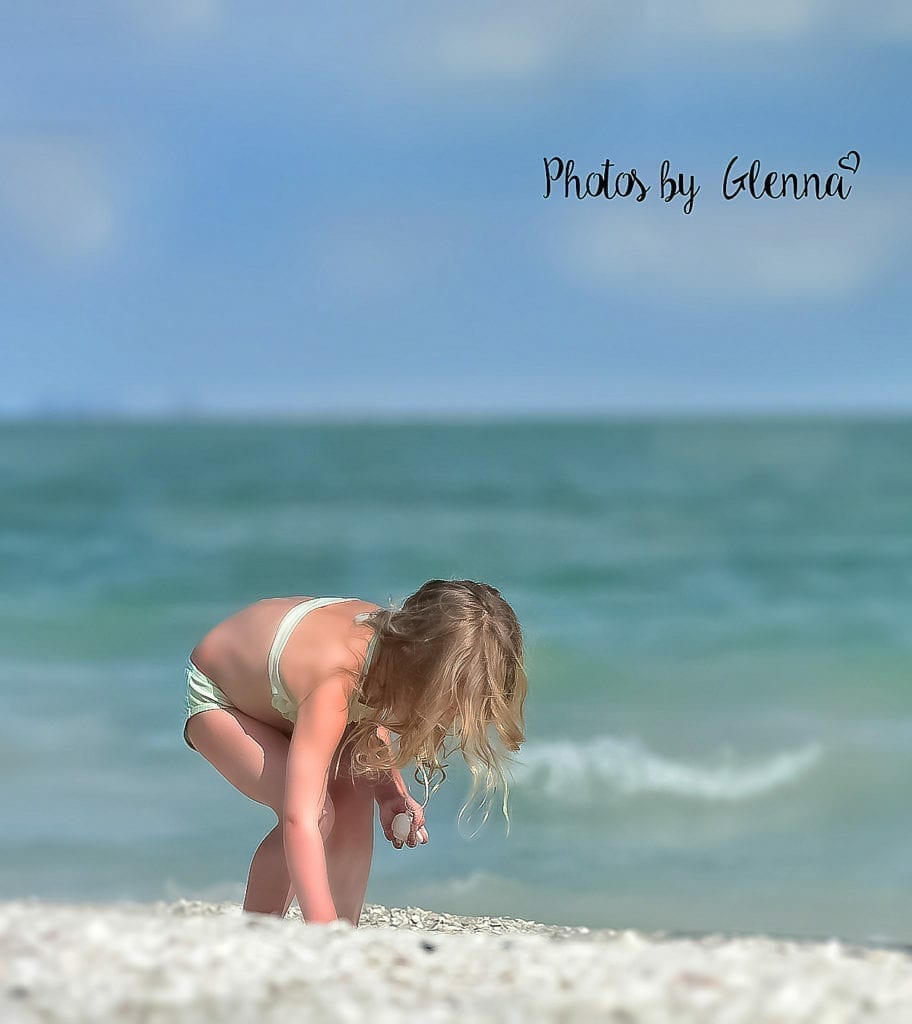 If you are looking for me on any given afternoon, I am likely relaxing on my chair at Bowman Beach. There are no hotels on this beach, so it's a bit quieter. And, there is plenty of parking. Together with picnic tables and public restrooms, this beach is the perfect spot for families. If you are vacationing with your family in Sanibel this holiday season, consider having professional photos taken on Bowman Beach. As a Sanibel professional photographer, I know that it is a fantastic spot for a photoshoot!
Finally, I'll confess one of my guilty pleasures. After spending time on Bowman's Beach, I LOVE to make a quick stop at Joey's Custard on my way back to my condo. I know, one of my New Year's Resolutions what to eat healthily…but calories don't count on vacation. And, if even they did. Joey's Peanut Butter and Jelly ice cream is worth every single one. Trust me on this. (Professional photographer hint: If you take your kids to Joey's, make sure to take an iPhone picture of them with their ice cream. Undeniably, pictures like this are priceless.)
Sanibel Professional Photographer Loves Sanibel Sunsets
When you vacation in Sanibel you quickly realize that the sunsets are spectacular. As a photographer, I can tell you that sunset photo sessions on the Island are incredible. Couple's photographs are so romantic and family pictures are beautiful.
When I'm not taking pictures, I love to watch the sunset. Sometimes, I head to the beach. All I need is a blanket and my family for the perfect night. That said, enjoying dinner and drinks while watching the sunset is "must do" when visiting the Island.
The Mucky Duck, located on Captiva, is synonymous with sunset dining. The restaurant is super popular with locals and visitors alike and is perfect for casual dining. They even have a children's menu, so it's a great place for families.
Furthermore, if you're looking for a combination of sunset and adult beverages, head over to Coconuts at the Casa Ybel Resort. It is one of the best ways to end the day!
Spending Christmas in Sanibel? Contact Me!
If you are spending your holidays in Sanibel this year, contact me to schedule your professional photo session. Whether you are taking a family vacation or a romantic trip with that special someone, capturing the memories you are making in pictures is so important.
To be sure, this year has shown us the true value of time. The opportunity to enjoy a vacation with those you love in a beautiful location is truly a blessing. And, time is fleeting. Photographs are the perfect vacation souvenier.
Firstly, as a Sanibel Island professional photographer, I know the best places on the Island for pictures. Also, I'd love to chat with you, learn about your vacation and how we can work together. Finally, I can promise that our photo session will be a relaxing and enjoyable part of your visit to the Island. And, this holiday season, I'd love to share some more of my favorite Sanibel things.
xoxo,
Glenna