The importance of family portrait cannot be overstated. Check out your summer pictures, are there beautiful family portraits among them? For some reason, maybe because I'm a mom, the start of school is always my new year. As such, it is the perfect time to make sure your have a beautiful and current family photo.
3 Reasons to Schedule Your Family Portrait Session
As a professional family photographer, it's not surprising that I believe in the importance of family portraits. But, my love of of these photos is more than professional; it's incredibly personal.  You see, years ago, I was widowed. My husband's death left me with three young children. I knew how important it was to make sure these beautiful girls knew how much their dad loved them. While I told them this regularly (really, all the time), it was the family portraits we had that convinced them.  In these photos, his love for them came alive.  They could see it. A picture is truly worth a thousand words.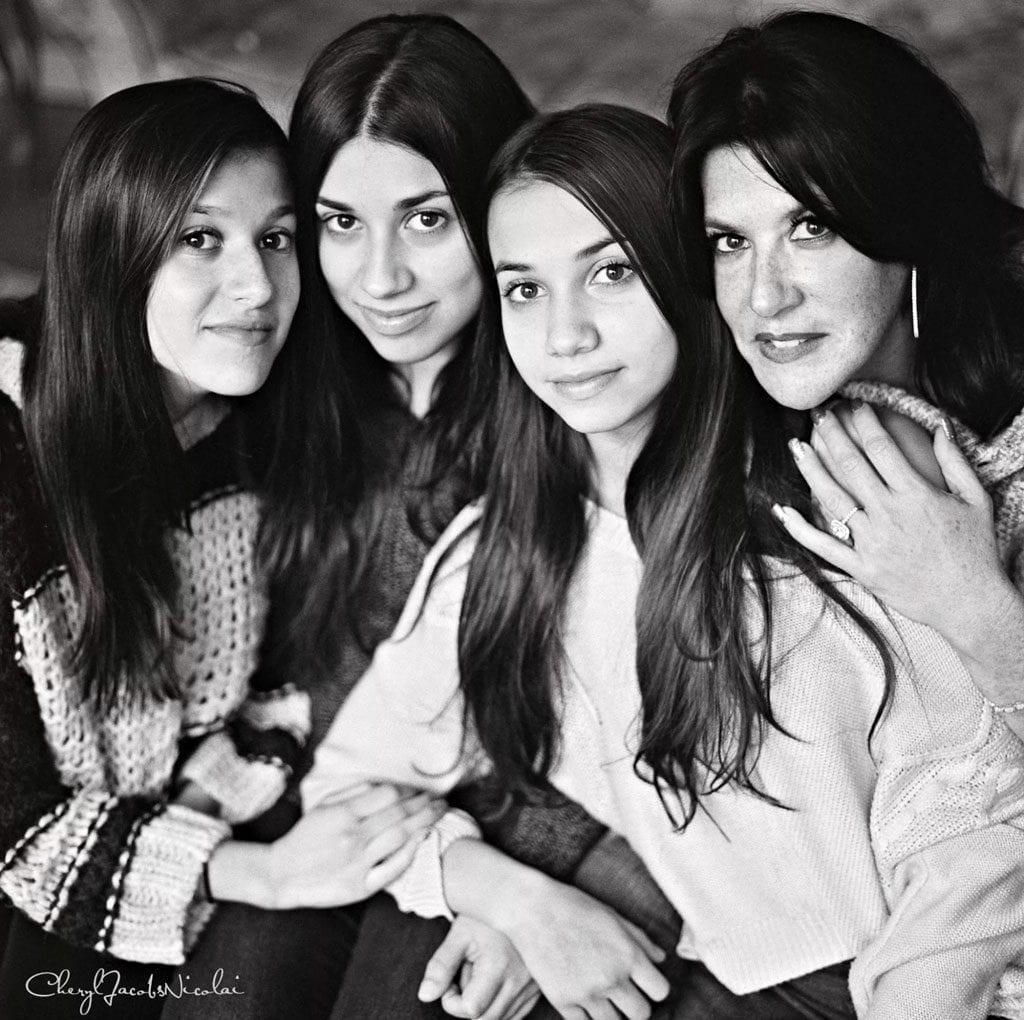 Now understand, I'm not suggesting you schedule professional family portraits as a precursor to a possible tragedy. That couldn't be further from the truth. Photos bring joy.  When you schedule your family portrait session you will capture the here and now, set aside a special time to bond and create beautiful art work for you home or to gift.
Capture The Moment
Time is fleeting – and we all know it.  While days are long, years truly do fly by. Your family will never look the same as it does at this specific point-in-time. Take this opportunity to have heirloom pictures taken together.  So often in pictures, someone is missing – usually the mom or dad because "someone has to be the photographer." Now, that person can be me!  Make it a priority to ensure you have pictures of your whole family together. I promise, years from now you will look back on these pictures and remember so much about your life at this particular time. The memories captured in these photos will make you smile for year to come.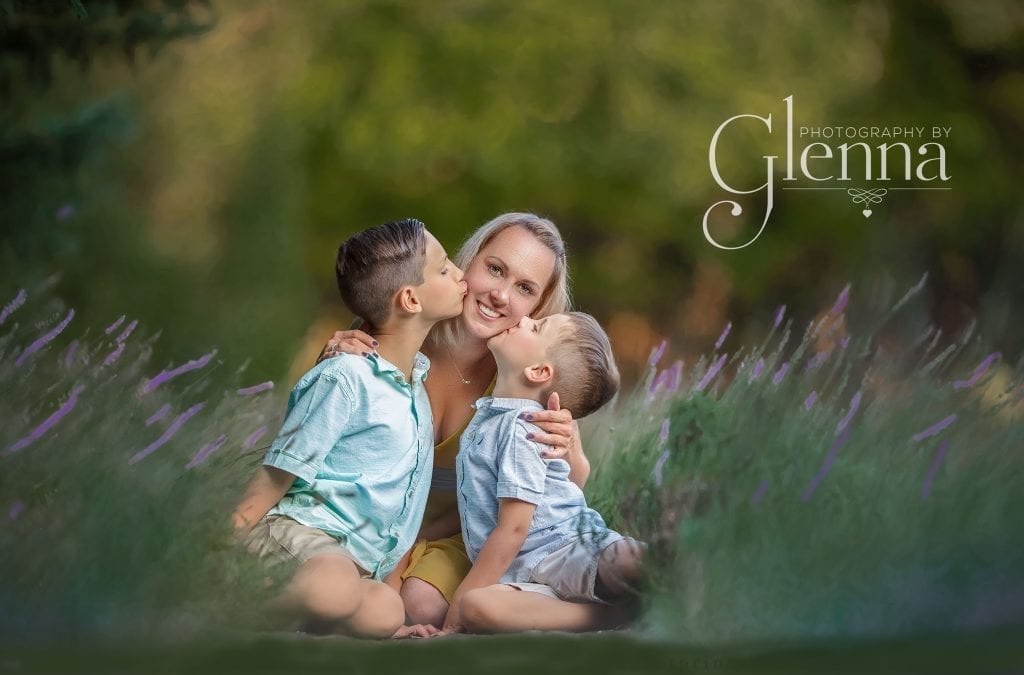 Quality Family Time
While the "goal" of a family photo shoot is, of course, the pictures; many don't expect the incredible benefit the actual process of taking the pictures provides. Imagine the opportunity to spend time with your family away from the disruptions of every day life. Like the photo above at Pleasant Valley Lavender Field. As a professional photographer, one of my goals during the shoot is to minimize outside distractions (like cell phones) so you can authentically interact with each other. This opportunity to simply "be" not only results in the most meaningful photos, but also provides you some truly quality time together.
Beautiful Pictures
Taking family portraits is one of my favorite things to do. I love meeting new people and witnessing the interaction between family members. The opportunity to document your lives at a specific moment is so special to me. Look around your home, do you have a recent family photo? If not, NOW is the time to get one.  Contact me today and we can work together to plan the perfect portrait session for your family.