As a Marlboro professional photographer, I am looking forward. Actually, I have been for months. However, the recent reopening of New Jersey has allowed me to get back to the work I love, taking pictures.
Currently, I'm booking outdoor location sessions at many beautiful parks and beaches. In the same vein, I have even done photo shoots in my clients' backyards! While I love that I am up and about and interacting again, I am also planning for the future.
Looking Forward: What About Christmas / Holiday Cards?
I know what you are thinking. "Glenna, it's not even July 4th! How can you be thinking about Christmas?" Well, I am. You see, while some aspects of my work allow me to work quickly and even shoot on a moment's notice (like the awesome surprise engagement shoot I did in Sanibel earlier this year), others require significant planning and coordination, like my Magical Santa Experience.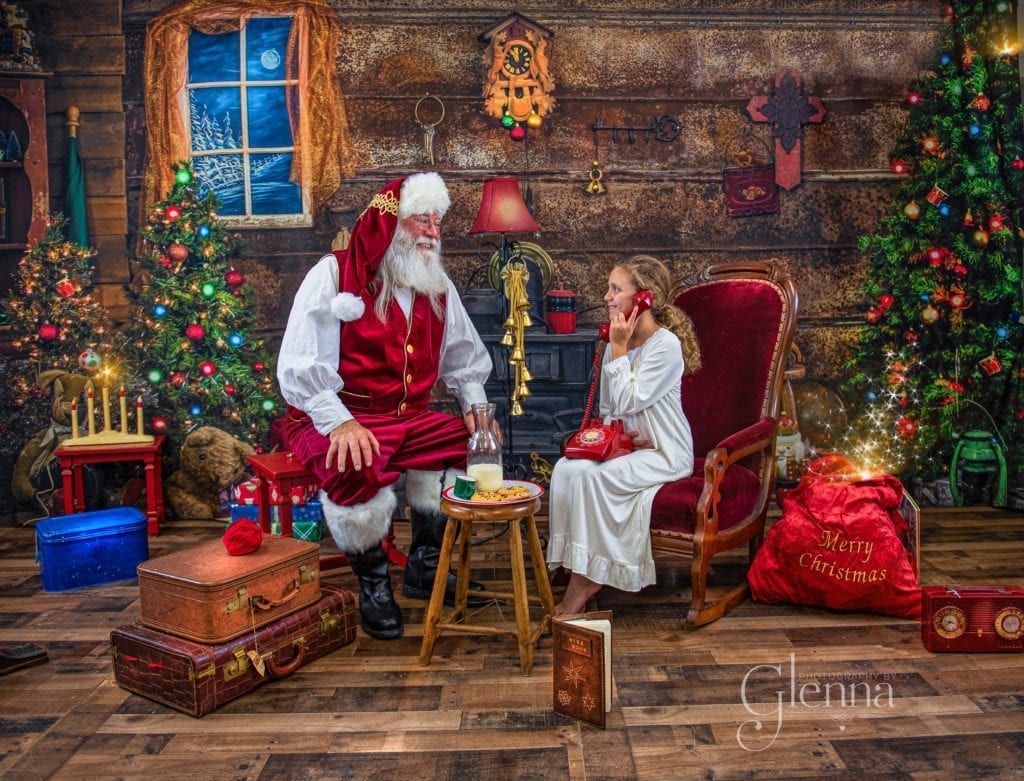 For those who may be unfamiliar, last year I was fortunate to offer the most special of holiday photo packages. I brought the Magical Santa Experience to Central New Jersey.
This incredible shoot was comprised of a 30-40 minute private visit (including milk and cookies) with Santa in his magnificent workshop. I photographed the interaction creating custom portraits and a beautiful storybook album – capturing this experience for my clients to have forever. The photo shoot was staged locally, in my studio, so nobody had to travel far to visit with Santa.
Freehold Professional Photographer Christmas Photos 2020
While I am happy and grateful to be back to work, obviously things aren't quite "back to normal". In addition to incorporating social distancing into my photo shoots (which has been a breeze because of my equipment), many things that used to "run like clockwork" and certainly require more planning. For example, The Magical Santa Experience.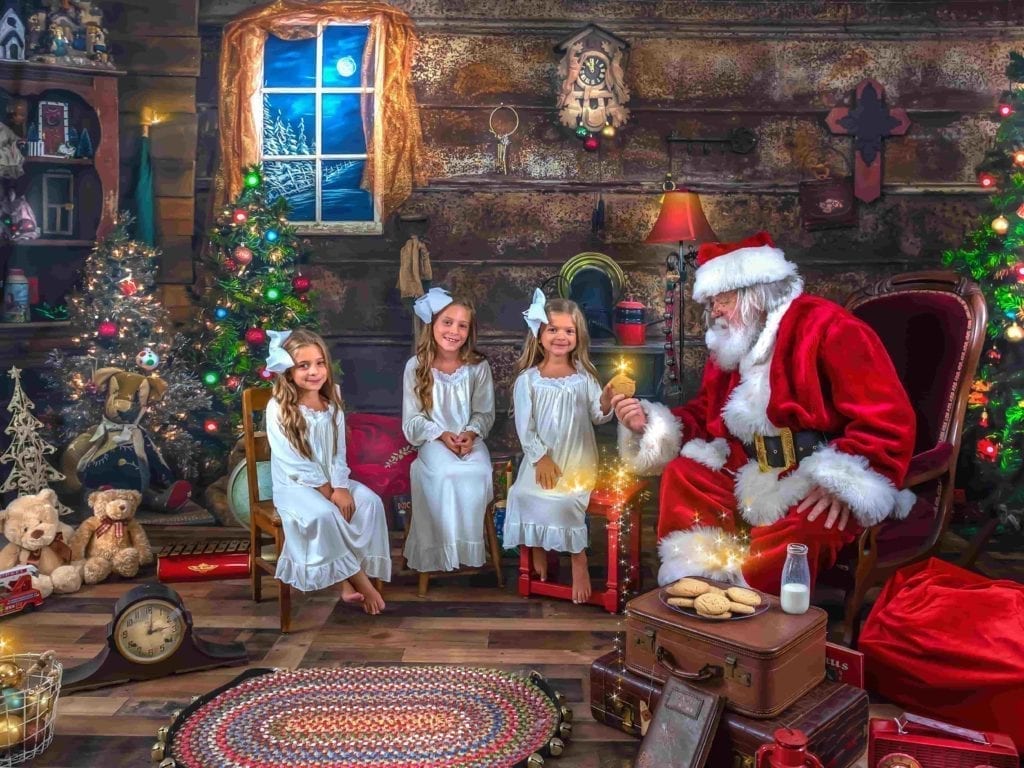 Advanced planning for this photo shoot, for me, always happens over the summer. That is to say, I have to coordinate the delivery of the set, set aside time in my calendar and plan for Santa! Because the time to organize is rapidly approaching, I need some feedback from you, my clients.
Marlboro Professional Photographer Needs Your Help
So, I am looking for your opinions on holiday photo shoots for this year, particularly the Magical Santa Experience.
Firstly, it is important to understand that this shoot would take place in a BRAND NEW studio, local to both Monmouth and Ocean Counties. So, it would require very little travel.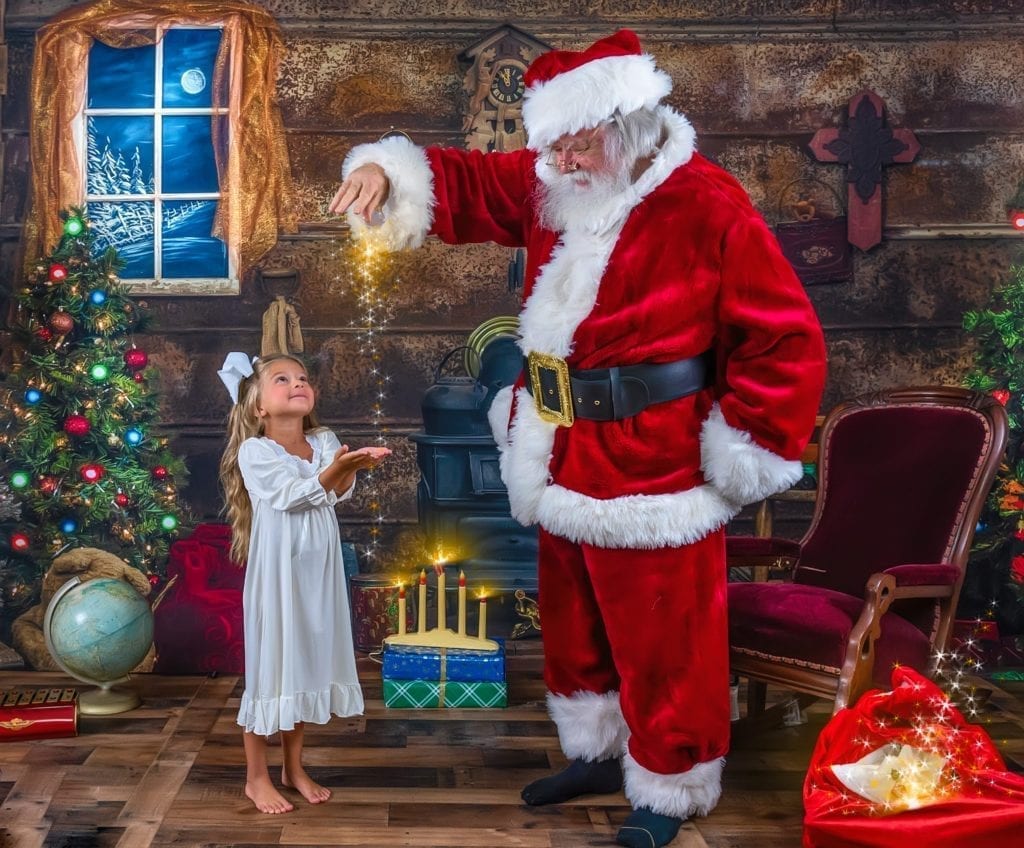 Secondly, because the studio is private, I would be the only photographer using the space. Consequently, each session would be limited to a single family and the entire set/studio would be thoroughly cleaned between photo shoots.
Finally, I am considering two different experiences. The first would incorporate social distancing. As such, this option would NOT have a Santa interaction, however he can be " put in " and pictures would be taken on the beautiful holiday themed set. We could include cookies and milk to make the experience more festive. Because of my equipment, I am able to shoot from over six feet away and produce images that appear as if I were much closer. In short, the portraits you receive will be holiday themed and festive.
The second experience, which includes a Santa interaction, would not be as "socially distant". While we can work to keep Santa apart from your children, he will clearly be in the same room; however, the interaction will not be as personal (children will not sit on Santa's lap). While the photographs from this experience will be beautiful, they may not be as you would have imagined just six months ago due to Covid.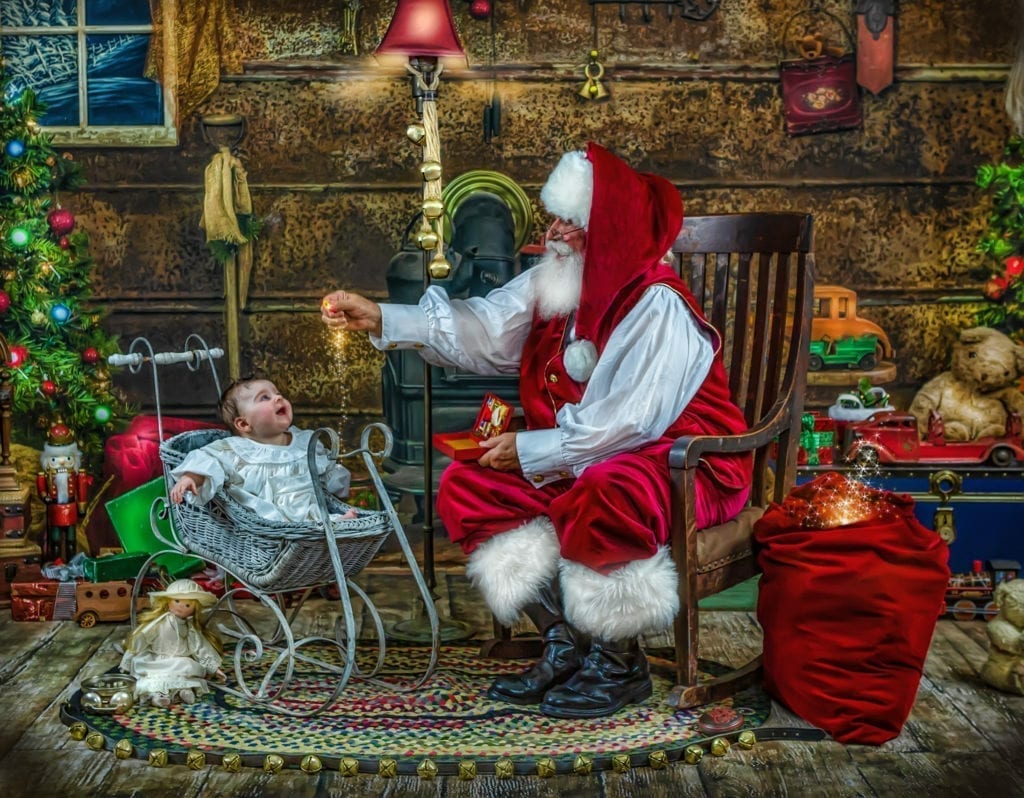 Of course, these photo sessions will only be available assuming they can be conducted safely and within the guidelines set by local and state government officials. As you likely know, I take the health and welfare of my clients incredibly seriously. Most certainly, I would never do anything to put YOU in jeopardy.
Please Comment
I'm sure, by now, you are wondering exactly what I need from you. Well, it's quite simple. To clarify, I am looking for your thoughts and opinions. Would you be interested in a Magical Santa Experience this year (likely shooting in November)? If so, which type of experience would you like? And, what concerns or questions do you have? To sum up, I'd love some insight into what you are all thinking so I can plan accordingly.
Please, take a moment, leave a comment and share your thoughts. As a professional photographer, I would love to be able to offer holiday sessions that incorporate everything you want, while keeping you and your family safe.
In the meantime, if you are looking to take some fabulous, family pictures, contact me! I'd love to take advantage of our beautiful weather and spectacular locations and photograph your family. It's been a long spring. Therefore, let's capture on film how much everyone has grown, changed and thrived, despite the most difficult of circumstances. Above all, stay safe and be well.
xoxo,