Love is in the air…those moments stay with you forever. And, when you capture them in photos you have a tangible memento of your special time.
Proposals, Pictures and Perfection
Even after all these years, at the ripe old age of "fifty-something", I am a sucker for a proposal, especially a surprise proposal. There are literally no words to describe the moment one person asks another for their hand in marriage. As a professional photographer, I've had the opportunity to shoot quite a few of these – and it never gets old.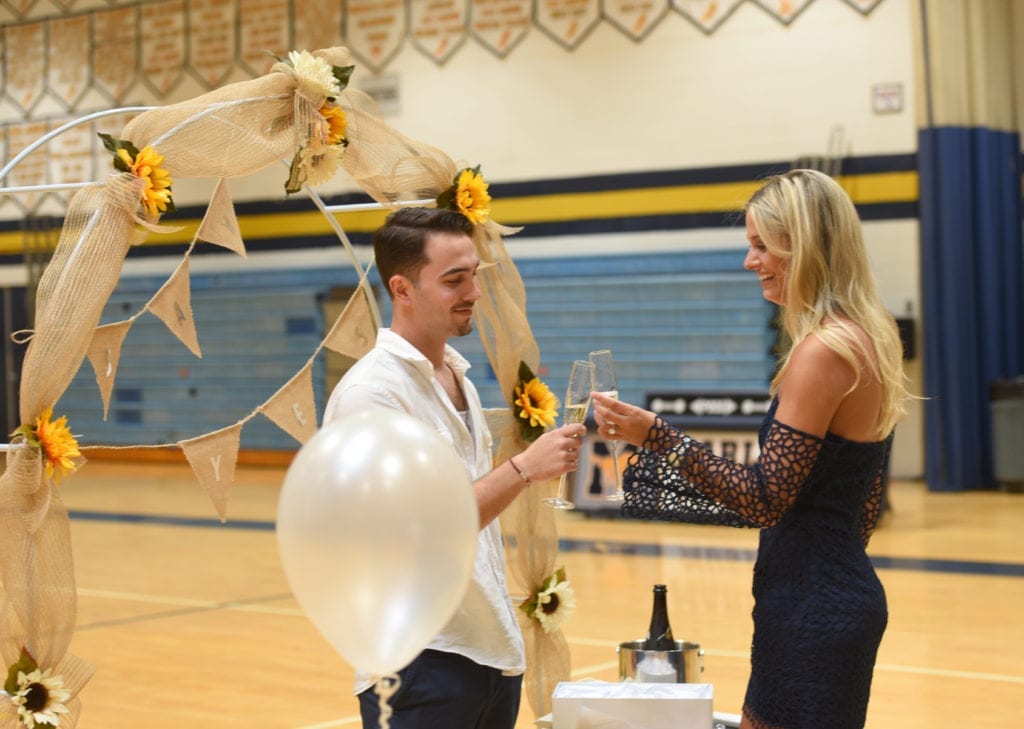 To be honest, I remind myself ahead of time not to get lost in the moment. It is so easy to do. I know I need to focus and make sure I capture everything about the event. The photos I take become a priceless keepsake – something the couple can share with their family for years to come.
When Love Is In the Air on Sanibel Island
While I will jump at the opportunity to photograph a surprise proposal anywhere, at any time, one of my most favorite places to shoot is Sanibel Island. You already know how much I love this place. In my opinion, it is perfection — times ten! So when someone chooses to pop the question here it makes me so happy. There are so many gorgeous spots. Getting engaged in paradise – what a wonderful way to begin the journey together.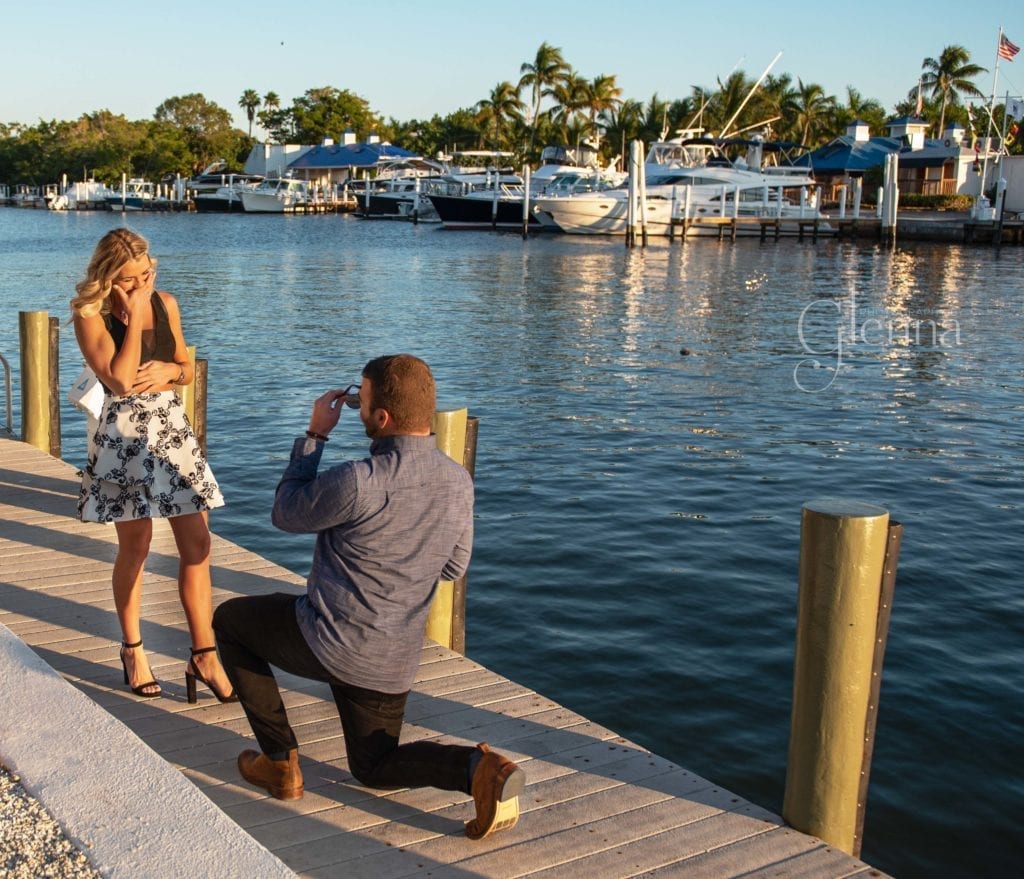 A few years ago I shared a Sanibel surprise proposal story. I was walking on that same pier the other day, and all of the memories of that photoshoot came back to me. I could not stop smiling. The pictures are so incredible that I can almost forget how quickly the opportunity arose and how I rushed to make it happen. That said, I will never forget the joy I felt on my plane ride home to New Jersey – right after he put the ring on her finger. I smiled for the entire trip.
Back on the Island
I'm spending the holidays back in Sanibel, my second home. And I'm sure there will be some proposals on the island. If you know someone who is planning to propose, consider gifting them a surprise proposal photoshoot as an engagement gift and sharing my contact information with them. While china place settings and towels make lovely presents, spectacular photos of their special moment are something they will treasure for a lifetime.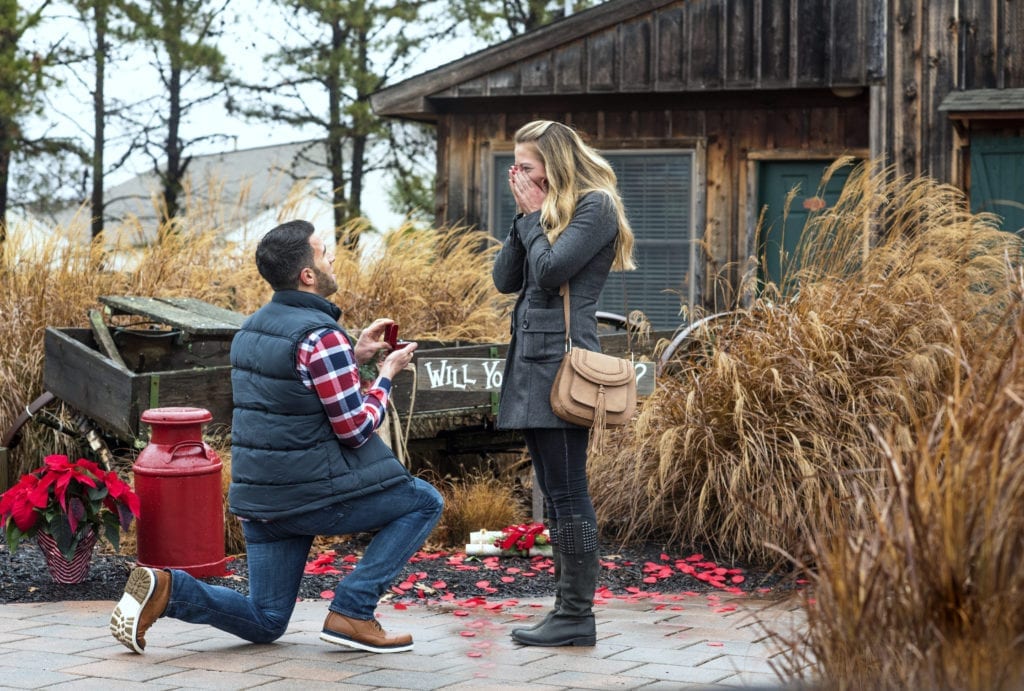 In short, photographs are tangible reminders of our lives. They are personal and incredibly special. I would love to photograph your proposal and provide you with the most perfect way to remember it forever. I can even share some awesome restaurants where you can celebrate! Thistle Lodge at Casa Ybel and Traditions on the beach are both lovely. Contact me for more information.
xoxo,
Glenna