Summer Fun and Photos: It is officially that time of year. If you know me you know how much I love warm weather, the sun, and the sand. I even work in Sanibel Island Floridaso I can get my fair share of warm weather and blue skies during the coldest months of the year. But now that it's summer and the weather is gorgeous – I'm ready to take more pictures at the beach.
Summer Fun and Photos: Where to Go!
If you are considering a beach photoshoot, with your family, for your kids, or maybe you and your significant other, but are unsure where you'd like to go, I can help. As a professional photographer in Central New Jersey, I have taken pictures at countless beaches in Monmouth County. To be honest, I don't think I even have a favorite place to shoot. It depends upon so much: who I'm taking pictures of, the desired mood, and even the time of day!
Great Spots for Family Photos
For family photos, the ages of everyone participating is essential. You see, the perfect spot for pictures with small children can be vastly different than family shots featuring older adults (like grandparents).
So, let's assume you have younger kids and are wondering where to go. Some awesome spots are Asbury Park, Point Pleasant Beach, and even Avon-by-the Sea. Asbury is one of my all-time favorite spots. If you grew up in the area you remember the old Boardwalk and the rides. There was a roller coaster, bumper cars, and even a Tilt-a-Whirl (which, BTW, my 50-something-year-old self cannot even look at, much less ride). While those rides are gone, the boardwalk is home to tons of fun food places – and nothing makes a beach photoshoot more fun than the promise of ice cream at the end.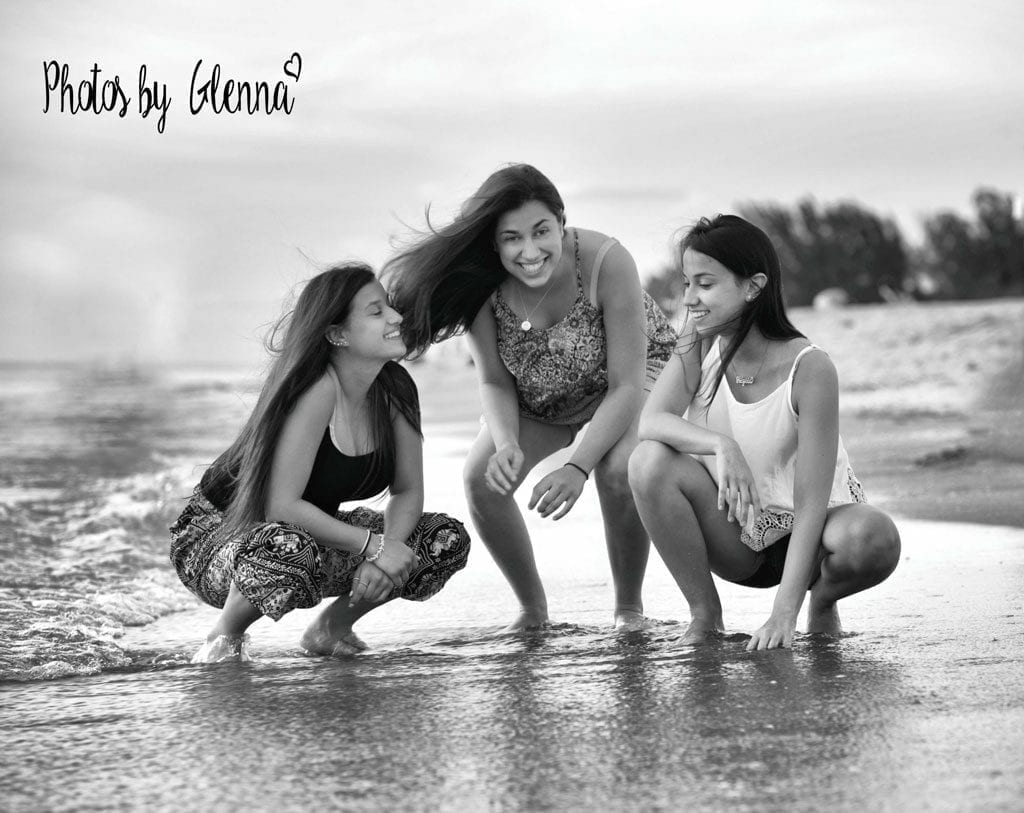 Point Pleasant Beach is long, sandy, and spectacular with a super-fun boardwalk. We can shoot on the beach or on the boardwalk (or a combo). The variety of backdrops is considerable and the pictures are so much fun. Your littles will love to ride the rides and your older ones can finish the day with a round of mini-golf or boardwalk games (the water gun balloon race was a favorite of my kids).
Avon-by-the-Sea is the perfect spot if you want something more low-key. The beach and boardwalk are pretty. There are definitely fewer distractions, but the pavilion is open for a pre-shoot breakfast or post-shoot lunch.
Couples' Photos on the Sand
Take a look at your pictures. Do you actually have recent photos of you and your significant other? If the answer happens to be yes, answer me this: Did a friend snap them on your iPhone last time you were at dinner or an event? Or, is it a selfie? If the answer is one of these two, it's time for a couples' photo shoot.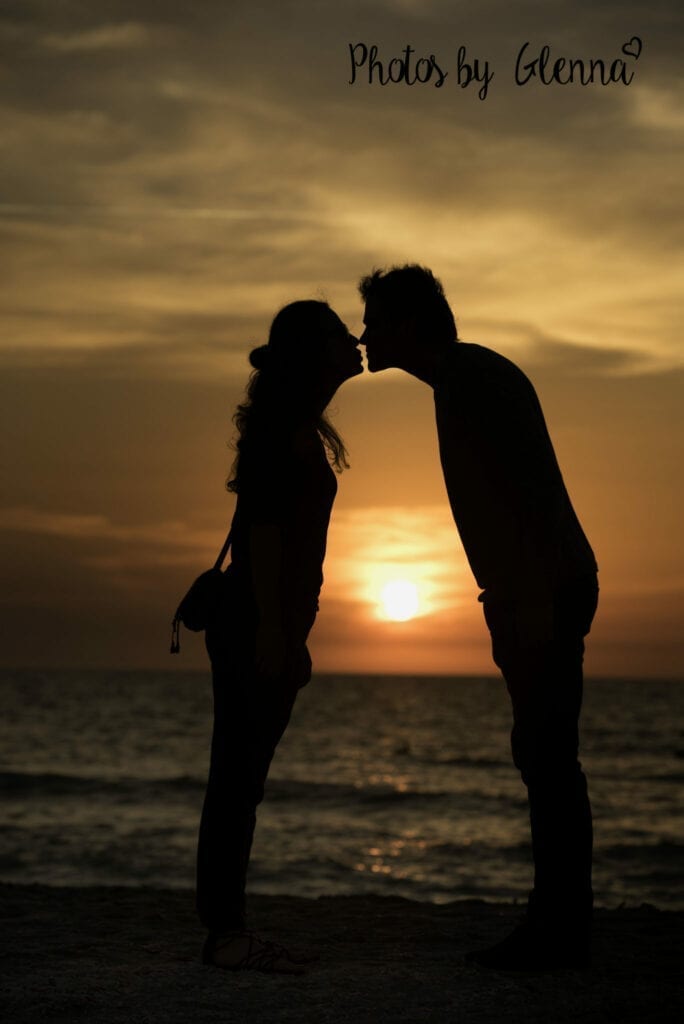 Because it's summer, let's head down to the beach. We can shoot at Sandy Hook, a beautiful natural spot that is breathtaking in pictures. Or, we can head to the fab beach in Long Branch. How does a sunset photo shoot followed by dinner at one of Pier Villages' awesome restaurants sound?
If you are morning people, we can wake up early and head to a quiet section of Bradley Beach where we can take some sunrise photos, and then you can grab a relaxing breakfast at The Buttered Biscuit (trust me, its yummy).
And, if you are planning a surprise photo shoot, the beach provides a great setting!
Beach Pictures with Older Family Members
Without a doubt, you should include your older relatives in your family photoshoots. Depending upon their age and abilities, we can make the beach work. For example, if they are uncomfortable walking on the sand, we can shoot on a boardwalk, with the sand and sea in the background. We can chat and determine the best possible location.
And, we can leverage boardwalk benches, bring chairs, or even blankets to create the absolutely perfect look. When you live in Monmouth County and are so close to so many spectacular beaches, your options are seemingly endless.
Ready, Set, Shoot: Contact Me!
Finally, it's summer. And, I am more than ready to head to the shore with you for some summer fun and photos: There is something special about the lighting on and near the beach – it makes the ordinary seem extraordinary.
Contact me today so we can chat! I'd love to learn about your family and what you'd like to do. Together we can brainstorm and I can create the most perfect beach photoshoot. You bring your loved ones and leave the rest to me!
xoxo,