NJ Photographer: It's Surprise Proposal Season
Spring has sprung! The weather is FINALLY getting warmer, the sun is shining, and good news…..New Jersey couples are getting engaged!! The future of love is bright!
Have you ever stumbled across a proposal as it was happening? OMG, it's the sheer definition of perfection. Doesn't it just make you smile? Happiness is contagious, and seeing two people so excited for their future together is the absolute best!f
Capture the Moment
While I love a surprise proposal, something about them makes me just a little bit sad. You see, once the moment ends — it is truly over. The proposer can remember how their now-fiancee looked – and they both will always know how they felt — those are memories that will last forever. But they are only pictures in their minds.

Imagine if you could capture this moment on film. You would be able to look back on this special event forever, share it with your loved ones, and – one day – maybe even your children. As a professional photographer who has been shooting surprise proposals for years, I can tell you that seeing that moment in print is priceless. I know I wish I had photos of my engagement – my girls would have loved to see them.
NJ Photographer: It's Surprise Proposal Season: The Photoshoot
The beauty of a surprise proposal photoshoot is that the proposal experience is still personal. Your mom, grandma, and best friend aren't surrounding you with their iPhones, interrupting your moment. As a professional, I know how to get the perfect shot while being unobtrusive. I always work with my clients ahead of time to gain an understanding of all of the details.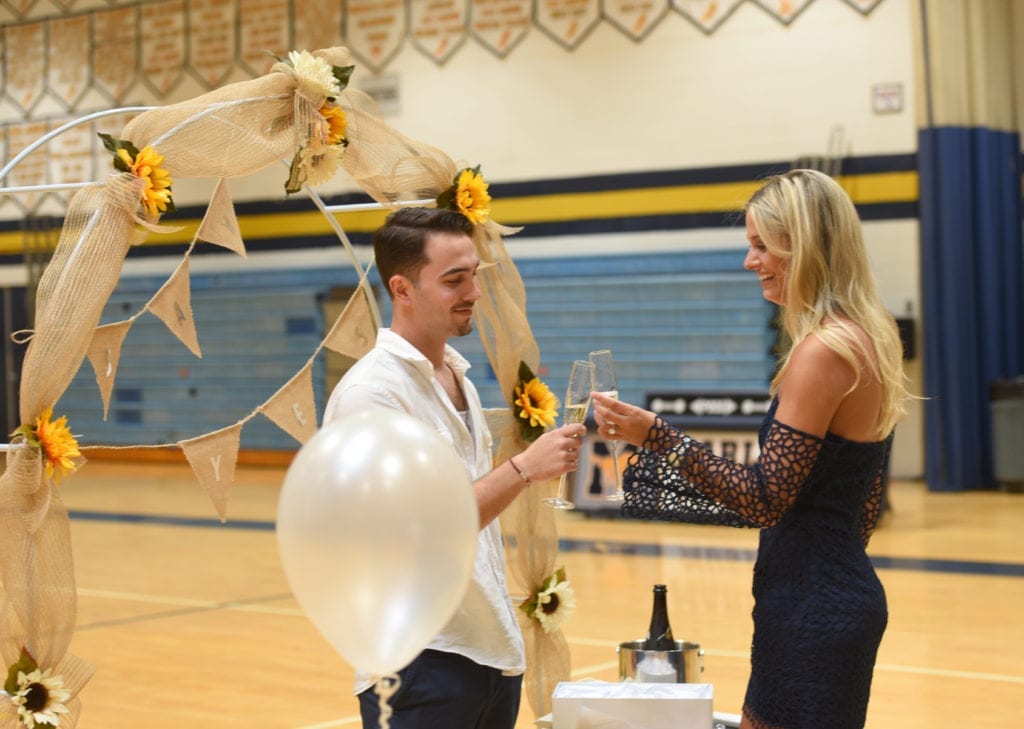 We will visit the location so I can determine where I should be when the magic moment happens. When you live in Monmouth or Ocean Counties, the options you have for great spots are considerable. You can grab a bottle of champagne, head to the boardwalk in Asbury, pick a private area of Holmdel Park, visit the beach or even choose your favorite restaurant. Maybe you want to go back to the site of your first date, or even a family member's yard. If you are looking for something truly unique, I recently read about this company in Monmouth County. Picnics are so romantic. I can work wherever, and whenever, you would like.
Schedule Your Surprise Photo Session Today
If you are planning a proposal, and want to capture the moment forever, reach out to me. Parents, if you know your child is planning to propose, have a chat with him or her, this photo session can be a beautiful gift.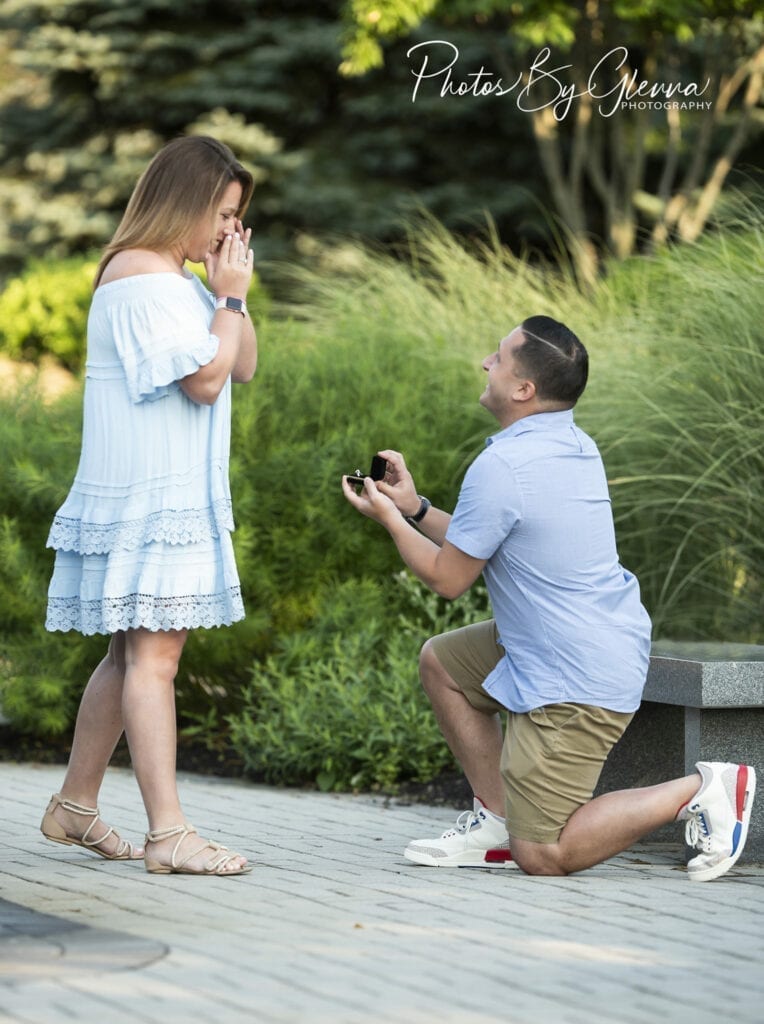 Photographing proposals is one of my favorite things to do. The ability to capture what is literally one moment, but is one of the most important, forever — is a privilege. One which I will never take for granted.
Wishing you all the best as you embark on a beautiful life together!
xoxo,
Glenna