Fall Family Photos
Fall Family Photos. It's finally fall in Monmouth County. In a word, the weather has been weird. Eighty-plus degrees at the end of September is simply confusing to me.  You see, I'm ready for the change in seasons. Honestly, I LOVE fall — the cool, crisp air, the changing color of the leaves, and the Halloween and Thanksgiving holidays.  In my mind, fall is synonymous with family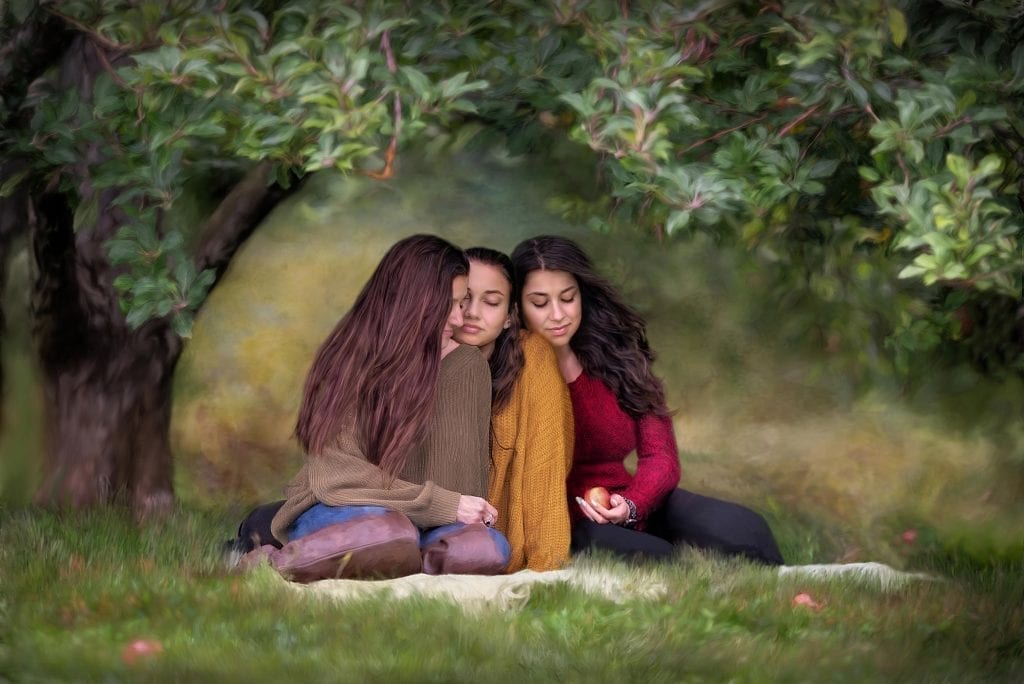 As a professional photographer, fall is a season to behold. Truly, it provides the most beautiful background for your family photos.  The combination of green grass, blue skies and colored leaves is breathtaking.
Picture this, a fun, family photo shoot in one of the most beautiful spots in Monmouth County!  Let's face it, you're going to need a holiday card and gifts for those you love. And, this is the perfect time to shoot those photos.Truly, the resulting images are keepsakes you will have forever. Take advantage of fall in New Jersey. With a Manalapan NJ family photographer.
On-location Photo Shoots for Fall Family Photos
Without a doubt, this time of year is perfect for a kids outdoor photoshoot. We are blessed to live within a short driving distance of some of the most amazing locations. Looking for ideas?  How about one of these.
Pumpkin Patch Family Photos
First, consider having your family pictures taken at one of the many local pumpkin patches; there are soooo many. Once there, we will take pictures among the pumpkins, with bales of hay and even with those silly scarecrows! Even better,  kids LOVE a pumpkin patch. Have you ever been to A. Casola Farms in Holmdel? Honestly, it is amazing! Consequently, a pumpkin patch is a natural ice breaker; your kids will immediately be comfortable.
Family Photos in an Apple Orchards
Secondly, think about taking pictures in an apple orchard.  Clearly, apple picking is a fun, family activity and our local orchards are beautiful.  For example, drive through Colts Neck and look at all the apple trees at Delicious Orchards.  Or, check out Battleview Orchards in Freehold, another wonderful choice.  In short, your family can enjoy a morning or afternoon of apple picking, and I can take some awesome pics! And, If we're lucky, we can all enjoy a donut and some yummy apple cider when we are done!
Pictures in Local Parks
Finally, we are blessed to have some the most amazing local parks in Monmouth County. Filled with multicolored trees, places like Holmdel Park and Allaire State Park both serve as excellent photo shoot locations. Just imagine a huge pile of fallen leaves, all the fun we can have and the amazing pictures we'll take.
Let's Take Fall Family Photos
Obviously, when thinking about Fall family photos, the opportunities are endless. We can incorporate more formal poses and lots of fun, relaxed shots. I'm so excited to get outside and enjoy all the season has to offer while doing my favorite thing, taking family pictures.
In closing, I always share that time is fleeting.  Consequently, it is important to capture your family on film this season. Every opportunity you have to enjoy each other is priceless. Above all, the resulting images will provide a tangible reminder of a special time in your lives. So, contact me to learn more about the amazing fall family photo experience I provide.
Happy Fall!
xoxo,
Glenna