Well, the countdown is official. In just over two weeks I will arrive in south-west Florida. First, I will dip my toes in the Gulf of Mexico. Then, I will take some fabulous Sanibel family beach pictures. You see, this is one of my favorite places in the world. In addition to shelling (yes, it's a verb), enjoying the fabulous weather and visiting some of my favorite places (see more below), I will also be working. Honestly, coordinating a beach photo shoot is always special to me.
Beach Pictures in Sanibel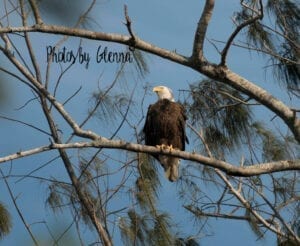 Understand, I LOVE the beach. A self-proclaimed "Jersey Girl" and New Jersey family photographer, I have always felt at home taking photos on the beach. While summer beach photos on the Jersey Shore are fantastic,my life as a Sanibel Island photographer has provided me so many memorable experiences.
The Elements Provide a Fabulous Setting
Maybe, it's the water. It's warm, especially by my standards. Capturing children on the beach, playing at the water's edge is so much fun! And, what I have noticed is that you don't need to be a kid to love the water. Pictures taken near it always have an extraordinary feel to them.
Or, it could be the sand. You see, the sand in Sanibel is FILLED with shells. Honestly, it's a shell-lovers dream. You can walk for miles and collect them. They are beautiful. Imagine owning a photograph of your child gathering shells on Bowman's Beach. The wonder of the experience will be documented in a family beach photo for a lifetime.
Truly though, whether I'm taking family beach photos, engagement photos or maternity photos in Sanibel, I love to incorporate the incredible sunset. Remember, the sun rises in the east and sets in the west. In Sanibel, the sun dipping below the horizon makes for a magnificent photo backdrop. In short, this is the perfect setting for a couples photo shoot or an engagement photo shoot.
Why Sanibel Island
Obviously, Sanibel is special to me. I have been traveling to the Island for what seems like forever. And, I have been taking beach pictures here ever since I began to visit. For me, returning to Sanibel multiple times, every year, is like my own personal therapy. I visit all of my favorite places like The Island Cow, Turner Beach and the Lazy Flamingo.
I will be in Sanibel from April 19th through April 27th. So, if you are looking to have professional photos taken, please let me know. Also, Mother's Day is rapidly approaching. Without a doubt, this is the perfect time and the perfect location for some fabulous family beach pictures. In fact, there is incredible value in hiring a professional to photograph you and your family. Photos capture memories and last a lifetime.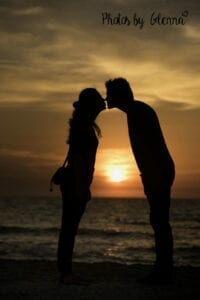 If you are interested in booking a family beach picture, Sanibel Family photos, beach maternity photos, or Sanibel or Captiva beach photos, please contact me! PhotosbyGlenna is a Sanibel and Captiva photographer and a NJ photographer. She works both in Sanibel and Captiva (where she spends significant time) and in and around her hometown (Fair Haven, Marlboro, Middletown, Sea Girt, Spring Lake , Holmdel, Rumson, Manasquan, Holmdel, Colts Neck, all of Monmouth County as well as Ocean County and Staten Island.