What to get Mom for Mothers Day? NJ family photographer.
If you haven't begun to think about celebrating Mother's Day, you should! In fact, the holiday is less than two months away. So, now is the perfect time to begin to make plans to honor your mom (or your grandma, your aunt or the special woman in your life). Trust me, I know how difficult it can be to think of a unique way to celebrate these relationships; every year I spend endless time trying to identify the perfect gift! Have you considered a Mom & Me Photo Shoot with a professional photographer?
Solving the Mother's Day Gift Dilemma – A Mom and Me Photo Shoot
Celebrate your mom (or mother-figure) this year with a mom & me photo shoot! Wait, maybe I should rephrase this. Don't think this idea is limited to toddlers and moms. In fact, this type of photo shoot can capture relationships that span generations. While photos of you and your young children are heartwarming, so are family photos of teens and moms (and grandmas), and adults with their mothers. You may even want to consider a multi-generation photo shoot; imagine how memorable that can be. Understand, relationships evolve over time; capturing them in the moment, forever, is perhaps one of the greatest gifts you can give.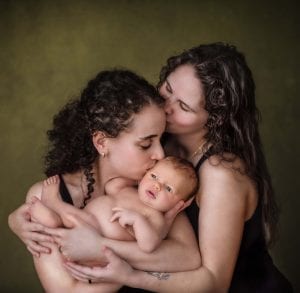 Gift The Photo Shoot
The experience of participating in a photo shoot with a professional photographer is truly special. It is the gift of quality, uninterrupted time together. Honestly, watching the interactions between mothers and their children, when they have the opportunity to truly focus on each other, is incredible. As a NJ family photographer, I love working with my clients to determine the best location and time for a photo shoot. Together we can select a place where they can relax, unwind and connect. Beach photo shoots are often popular. That said, I simply want them to be able to enjoy their time together. Don't worry about manufacturing "photo moments"; they will occur naturally and I will capture them for her!
The Photos
In addition to the experience, your mom and me photo shoot will yield beautiful family pictures; ones which will truly illuminate the essence of your relationships and capture your lives at a specific moment in time. We all know how rapidly things change; time really does fly. Documenting your life with your family is invaluable. Pictures last forever. You can enjoy them now and perhaps appreciate them even more as time goes by; creating concrete memories on which to reminisce is something to be appreciated.
Mother's Day 2019
Schedule your mom and me professional photo shoot for Mother's Day 2019. First, consider your options. You can give the gift of a Mother's Day photo shoot now. Spend time enjoying each other as I document the interaction or for Mother's Day, relax together at a local spa (we hear Avanti is lovely), or have brunch or dinner at your favorite restaurant. And purchase a gift certificate. You can gift wrap the family pictures and present a beautiful and lasting memory.
Or, if you'd rather, gift the photo shoot!
Of course you should still celebrate on Mother's Day. However, you can schedule a date after the holiday to have the family pictures taken. So, spend the holiday together and present a gift certificate for the photo shoot providing your mom a fun-filled day in the near future. This guarantees both precious time together and beautiful professional photos that capture both the experience and your relationship.
Think about it; how many family pictures exist where Mom actually appears? For example, so many of us simply have kids pictures. For some reason, as moms we tend to take the pictures, not pose for them (except, of course, for the obligatory selfie). In short, a mom & me photo shoot taken by a professional photographer ensures you will be an active part of the experience and that those closest to you will have photos to last a lifetime.