3 Reasons Why You Should Take Professional Family Photos
3 Reasons Why You Should Take Professional Family Photos "Why should we take professional family photos?" People ask me this question all the time! I KNOW you have a cell phone with a camera; your social media is filled with pictures of your entire family. So, why do you need me?
Well, my answers are based on two critical things – my experience as a professional family photographer and my life as a mom, a daughter, a niece, and a fiancé and more. Check out these 3 reasons why hiring a professional family photographer is a good idea.
First, you will receive images that capture your entire family.

Of course you have a TON of photos; but, I'm betting very few picture all of you all together. After all, someone has to take the picture. A professional family photo ensures that everyone in the family is included.
Second, the experience encourages special family time: Photo shoots usually take between one and two hours; a professional photographer will make the experience fun! Imagine this, no cell phones and no interruptions. You're not responsible for coercing a smile out of ANYONE! Leverage your photographer's expertise. I LOVE putting my clients at ease and observing their interactions. While "posed" pictures are beautiful, and I take a lot of them, some of the most special shots I take are of "moments captured". Imagine enjoying two hours with your family and leaving with spectacular documented memories. Those are 2 of the 3 reasons for a professional family photo shoot.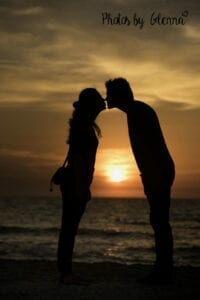 Finally, high quality photographs are irreplaceable.
Of course your I phone holiday photo is sweet And, your Instagram post of your son on the beach in Sandy Hook, NJ in a word, delicious. As a result these photos are so much fun, they are not always "hang on the wall" worthy. Wouldn't you love to have beautiful photos of your entire family? You know the type, they are crystal clear with flattering lighting. These are the photos you want to frame and give as gifts. Hence, these are the pictures that capture your family at one specific moment in time. Photos like this illustrate relationships and tell a story. These are the photos you will hang on your wall and smile each time you walk by them. As a result, memories will never be forgotten.
If we are being honest,
I'll even admit to using the camera on my phone. It is an awesome invention, even to a professional photographer. I LOVE having a camera in my hands at all times, and this baby ensures I never miss a moment! I have captured tons of memories with it. That said, those pictures cannot replace the special ones I have taken, photos of my girls together and photos of my whole family. As a result, there is no substitute for a professional photo shoot. And these are the 3 Reasons Why You Should Take Professional Family Photos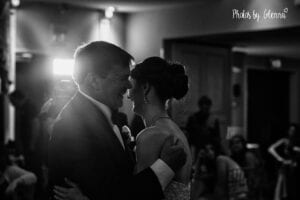 If you are interested in learning more about a professional photo shoot and the value that I can bring to this experience, click here, or call me at (732) 207-2422. I would love to learn more about you and share my ideas for the perfect experience to meet, and exceed, your needs.
3 Reasons Why You Should Take Professional Family Photos
Glenna
xoxo
If you are interested in booking a children's photography session, , a NJ Newborn session or NJ beach session, please contact me! PhotosbyGlenna is a NJ photographerr, NJ Baby Photographer, NJ Family Photographer and NJ Beach Photographer. I do sessions in Fair Haven, Marlboro, Middletown, Sea Girt, Spring Lake , Holmdel, Rumson, Manasquan, Holmdel, Colts Neck, all of Monmouth County as well as Ocean County and Staten Island.