Magical Christmas Experience 2023 – New Jersey Photographer Bookings. As I sit here enjoying the absolutely beautiful weather on a day at the Marlboro NJ Photography studio, I cannot believe that I have holiday photos on my mind.  But, I do.  Calendar management is something that I need to focus on as a professional photographer. So, here I sit (and it's still summer in my head) as I plan for the holidays.
Schedule Your Holiday Photo Sessions Today
Trust me, I know that you cannot even fathom thinking about holiday pictures now. But, it's the perfect time to do it.  Firstly, you have plenty of lead time so that you can choose a date that works for everyone in your family. As summer ends and school begins, we all pull out our calendars and begin to stress as we enter all of our family's activities and commitments.
Sports schedules, work meetings, dance practices, music lessons, SAT tutoring, college advising, medical appointments, and birthday parties are just some of the responsibilities that take up so much of our time.  Add in Holidays and perhaps a vacation (that November school break is super popular for trips) and all of a sudden we have much less free time than we had anticipated. So, setting a date for your Magical Santa Holiday Photos for your holiday cards (or to display in your home), while your calendar still has some space is a good idea!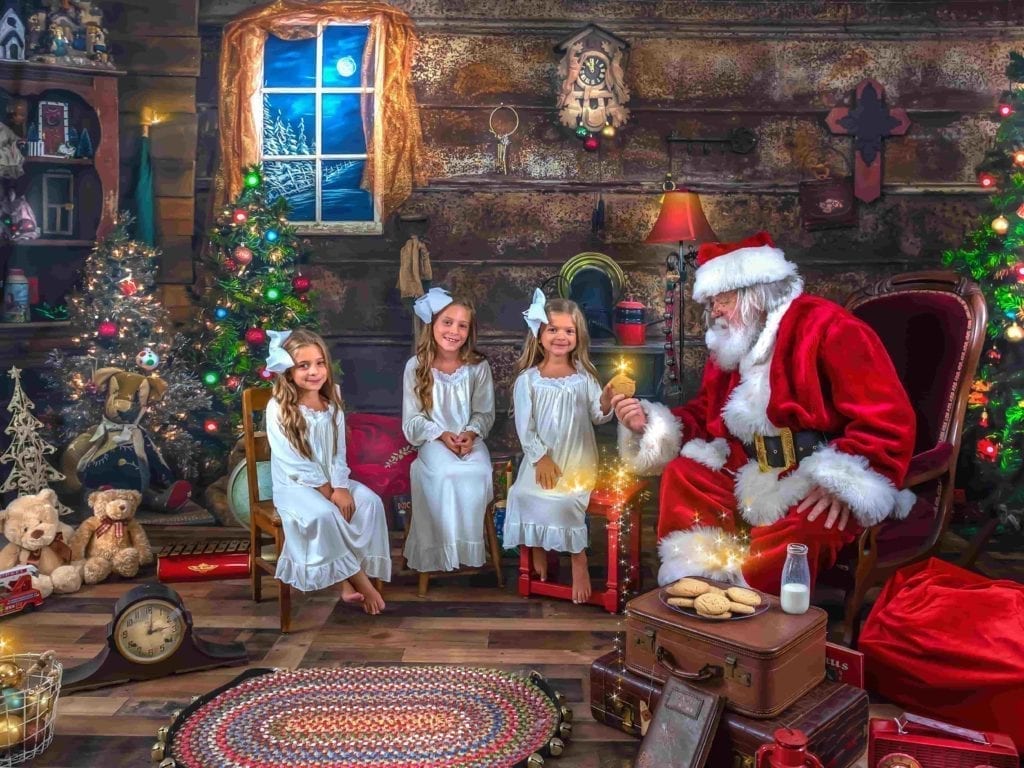 Also, think of how good it will feel to know that you have this Magical Christmas Experience 2023 reserved.  We can take some time to strategize the details!
Planning Your Magical Christmas 2023 Photoshoot
As a Marlboro family photographer, I cannot wait to plan your photoshoot with you. I realize that sometimes anticipating these shoots can be stressful. There are so many questions.
Firstly, where will take the pictures?  Well, let's chat. As your Marlboro professional photographer, I want you to understand, Ive got you ! I have been doing this for five years with the Same Mr and Mrs Claus, as well as the "Elfs". How old are your kids?  Should we plan for something fun and entertaining for little ones?  Or, are your kids a little bit older?  
Of course, the session takes place in my Magical Santa Workshop Studio – it's great because it's "climate controlled" meaning its always Christmas in the studio.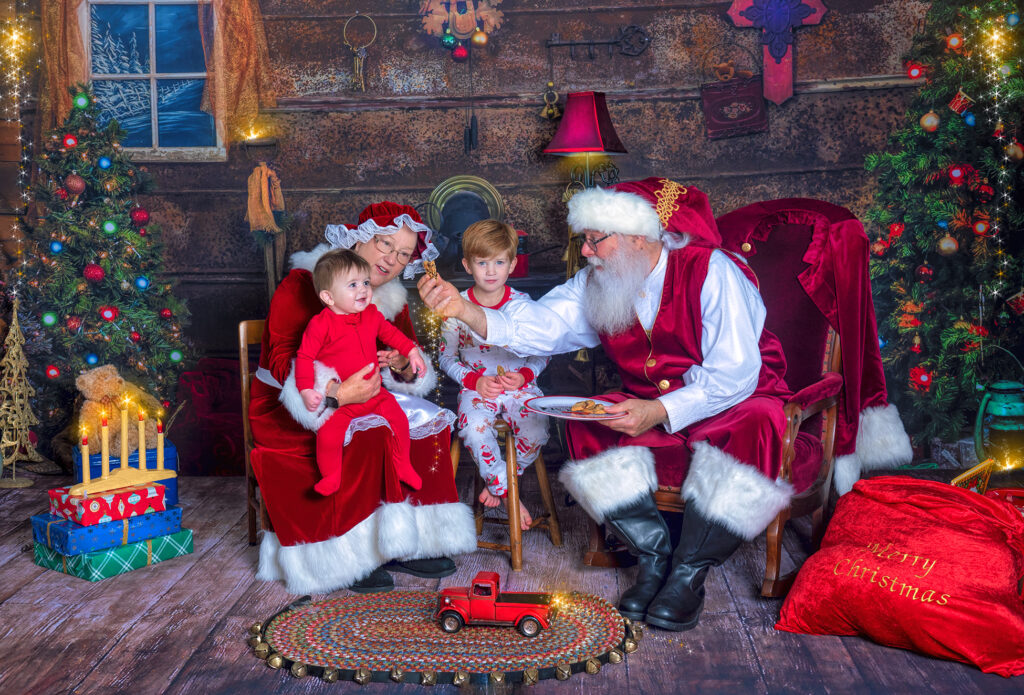 And of course, I have the pajamas In every size for your children.  In the end, the most important thing is that you and your family are comfortable and you are happy with what your Holiday Photo Experience!
What is the Magical Santa Experience Like?
Surprise your child with a special gift this Christmas: Spending quality time with Santa! 🎅
And your gift? Precious memorabilia that you can cherish for years to come.
Every Christmas at the Photos By Glenna's NJ photography studio, we host a private Magical Santa Experience for your children and grandchildren to enjoy — and for you to capture these once-in-a-lifetime magical moments, as they only believe in Santa for such a short time. 

During our session together, your kids will get to enjoy milk and cookies with Santa and Mrs. Claus, help them create Christmas Magic, talk about the wonders of Christmas, and so much more — all while we capture every second of their interaction!

And the best part? You'll receive precious images in a stunning heirloom album to share and treasure for lifetimes to come.
Don't waste a second! Contact me today to learn more about how I work and to schedule your holiday photo session today. Even thinking about the holidays makes me smile – I cannot wait to meet you and take your pictures!!
xoxo,
Glenna