Three reasons to take family photos at the beach. What an easy blog this was to write. Without a doubt, the beach is one of my favorite photoshoot settings. But, I know some of you may be a bit hesitant. I can put your concerns to rest. As a Manalapan family photographer who loves everything about the Jersey Shore, I could go on and on about why the beach is such an awesome spot. But in the interest of time, I won't. Instead, I'll share my top three reasons why the beach is the perfect setting for a family photo shoot.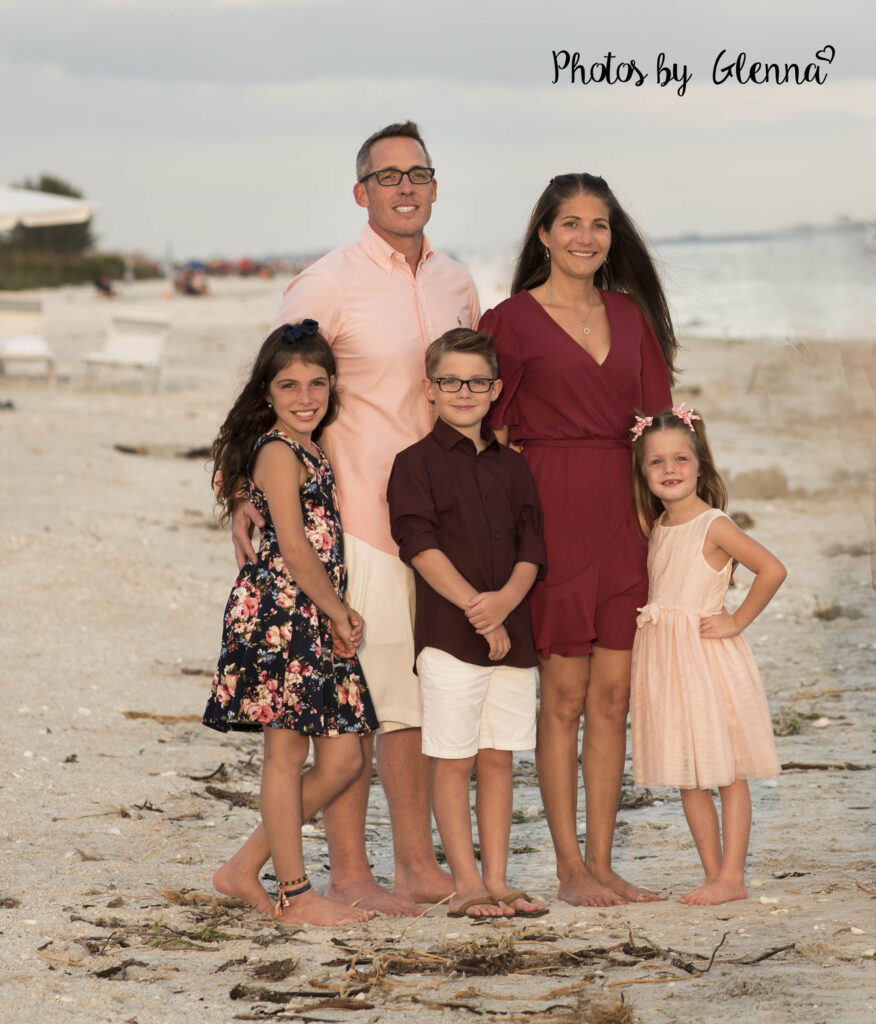 Three Reasons to Take Family Beach Photos – Your Manalapan Family Photographer's List
The Beach Provides a Beautiful Backdrop
Firstly, when it comes to settings, the beach is number one in my book. The combination of the sparkling ocean, the pale sand, and the blue sky make almost any of our local beaches a simply spectacular background for your family pictures. Pictures taken early morning on a quiet beach exhibit a sense of peace. Those shot with a super fun boardwalk in the background (like at Point Pleasant) or holding an ice cream cone evoke whimsy and fun. For a more serene feeling, consider pictures at sunset. The lighting at this time of day is spectacular, the weather is a bit cooler, and the time may be better for younger children.
Beach Photoshoots are Fun!
If you have children then you know how stressful getting them to do ANYTHING can be! When I think back to when they were young, trying to get my three girls to agree to do anything was a struggle. Unless, of course, the choice was appealing to them. Children love being at the beach. There is a sense of freedom and joy that is always present there. The kids can play before the shoot, after the shoot, and even DURING the shoot. Some of the most amazing photos are candids. As your Monmouth County beach photographer, I can coordinate your shoot. We can include a little bit of everything and a whole lot of fun for everyone!
Additionally, consider combining your photo shoot with another unique Jersey Shore experience. Visit Jenkinson's in Point Pleasant for amusements and games, stop for lunch on the way home from Sandy Hook at Moby's (lobsters on the deck are delicious), or grab an outranges ice cream treat at Coney Waffle in Belmar.
Beach Photos are Easy and Real
I know, the term easy family photo shoots seems like an oxymoron – but it really isn't. When you work with an experienced Monmouth county family beach photographer, you can rest assured that all of the little details will be managed. And, you can relax and enjoy the experience. Consider this, you don't have the worry about uncomfortable, fancy outfits; you know, the kind kids hate.
Shorts and t-shirts, bathing suits, and a cute sundress are perfect. There is nothing better than photos where your kids look like they do in person. After all, the very best thing about family photos is that they capture you and your kids at a specific point-in-time. Honestly, time is fleeting and kids change quickly. The opportunity to create a tangible memory that you can look back upon, smile and enjoy is, in a word, priceless. There is no better place to do this than the beach.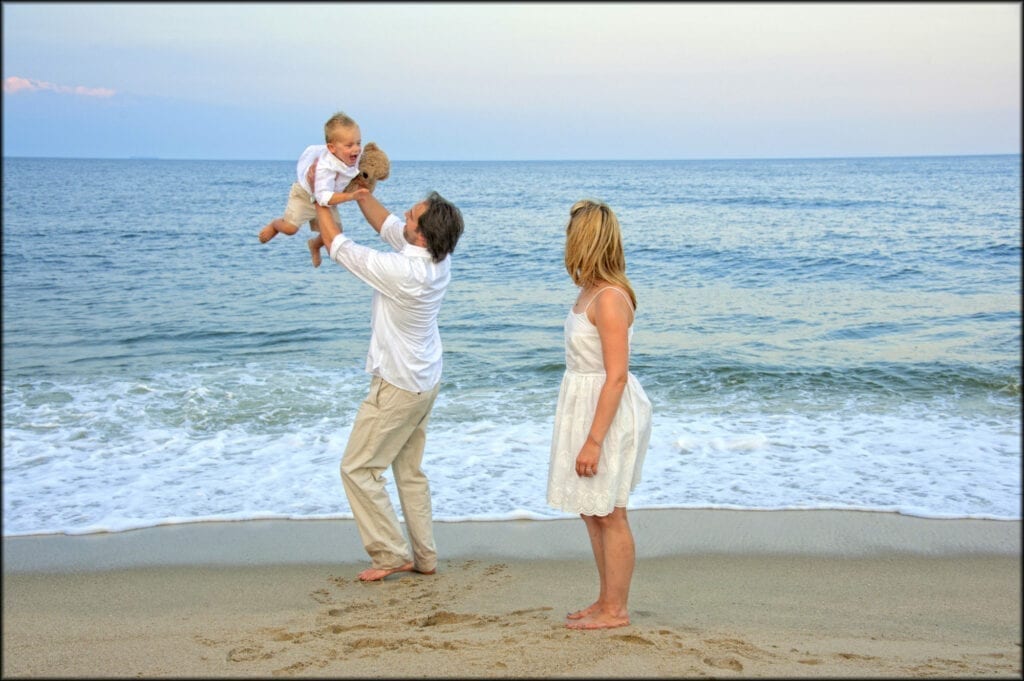 Contact Me Today
Monmouth County families, take a moment and consider how lucky you are to live so close to the shore and to so many amazing local beaches. Each has its own personality and, if I'm being honest, I tend to visit different spots depending upon my mood. Truly, I love that I can head out for a day at Long Branch and eat lunch at Simply Greek, a yummy restaurant in Pier Village,. Additionally, or I can head to Asbury for a day in the sand and pizza at Porta ( you know I saw a whale off the coast there a few years ago!!). Or I can go early in the morning to Sandy Hook and watch the sun rise. These are only a handful of my favorites and why.

Are you thinking about a family photoshoot this summer? If so, reach out and contact me. I'd love to learn more about your family and share some thoughts on the best spot for a beach family photoshoot.

xoxo,
Glenna