Photos, Candy, and Romance – A Valentine's Plan from Your Marlboro, NJ Family Photographer
It's that time of year again. Clearly, Valentine's Day is on the horizon. I'll admit it, I don't always plan in advance – especially for Valentine's Day. Moreover, I don't know why I expect things to just fall into place. Without a doubt, things don't always go smoothly and I often find myself running around at the last minute. Honestly, this year I am giving the holiday the attention it deserves – ahead of time. Below I'm sharing some of my ideas (including photos, candy, and romance) for making this holiday extra special.
Photos – The Perfect Gift
Nothing says "I love you" more than a beautiful photograph. After all, memories are everything and a picture allows you to capture a moment in time. Considering the holiday, you have a host of options. Firstly, if you are engaged or married, consider a romantic couples photo shoot. Gift your special someone a gift certificate for a future date and plan a special day around it. You can schedule for the winter and we can shoot in my studio -or look a little further out to the spring or summer and select an awesome location. Maybe grab brunch or dinner at a great restaurant after the shoot. Or, for an even more romantic day – plan a picnic. You can engage a company to take care of all of the details.
Second, if you have a family you can gift your significant other a future photo shoot with the kids – how special is a picture featuring all of you? Or, you can schedule just a kids' shoot. Children grow and change so quickly – a photo of them is a fantastic present!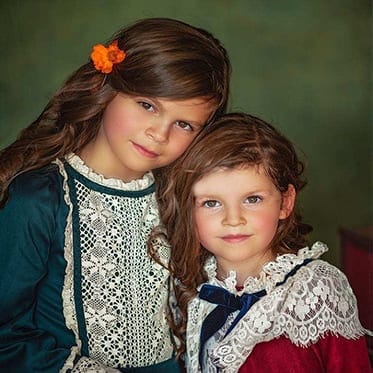 Finally, don't forget about your parents! Valentine's day is the perfect day to celebrate them. Consider gifting them a future couples photoshoot, or family photo with all of their children and grandchildren. Above all, generational photos are incredibly meaningful and the perfect representation of their love.
Valentine's Candy – It's a Must
Is it really Valentine's Day if you don't eat at least a little bit of chocolate? As a Marlboro NJ Photographer, I don't think so. And, neither do the retailers in and around Monmouth County, in New Jersey, or across the country. To be perfectly honest, I love something sweet on Valentine's Day. Below, I'm sharing some ideas for tasty treats! If you have another suggestion, please let me know! I always get my girls a little something as well – and would love to hear your ideas!
Located in Red Bank, this special shop is a must-visit. Further, their products are as pretty as they are delicious. And, for those who may be interested, they can even personalize your chocolates!
A staple for sweets in Monmouth County, this spot is well known for some of its specialty items. Their chocolate-dipped wine bottle is the perfect Valentine's Gift. On the other hand, some of their even more unique offerings include specialty clusters (chocolate with a variety of mix-ins) and – for that special someone – chocolate-covered bacon. No, I am not kidding!
Established in 1939, this shop has been supplying locals and visitors with the tastiest treats for years. If you haven't been there, you must go! For Valentine's Day, I'm a huge fan of the nonpareil – always one of my favorite candies!
Sweet Ali Custom Confections
If you are looking to send a Valentine's Treat to a child, friend, or parent who is not local; consider Sweet Ali. My friend shared this woman-owned and operated NJ business with me. Her treats are beautiful and can be customized and shipped. Bonus, they are also nut free! My friend who recommended them has shopped from her multiple times and swears by the customer service and the quality. Check out her Facebook page to see all that she offers.
Within the realm of Valentine's Day gifts, candy is reasonably priced and universally loved. Likewise, it's an easy purchase that lets the receiver know you were thinking about them on the holiday!
Don't Forget the Romance
If you are celebrating Valentine's Day with a significant other, a little bit of romance is a good idea. For some people, this means dinner at a stunning restaurant. Fun New Jersey shared its list of the most romantic – but I wanted to offer some additional ideas. If you know me you know how much I love Asbury Park. If you looking for a sublime meal, make a reservation at Pascal and Sabine. This brasserie is simply delightful and enjoying a meal there is like dining in France.
If you like Italian food ( and really, who doesn't), dinner at Sirena in Long Branch is perfect. I love the look of the dining room and the food is always spectacular. The burrata is especially good!
Finally, word has it Char-Kol in Freehold is a unique and fab place to celebrate. Just looking at the menu makes my mouth water!! I haven't had a chance to visit yet, but it's definitely on my list of go-to places.
In conclusion, going out to celebrate can be wonderful, but sometimes, staying in is truly the key to a romantic Valentine's Day. You can shop at the always awesome Dearborn Farms and cook together. Additionally, if you want quick, easy, and romantic, grab a great bottle of wine or champagne and a pizza from Federici's. Maybe add in a charcuterie board. Without a doubt, your at-home dinner will be amazing!
Photos, Candy, and Romance – Contact Me
As a Marlboro professional photographer, I would love to help make this Valentine's the very best! If you are interested in photos as a gift, contact me today. I'd love to share how I can help make your holiday extra special. Also, consider my other suggestions when planning your day. In short, am a huge proponent of celebrating all that life has to offer. I hope your Valentine's Day is simply fabulous!
xoxo,
Glenna