Marlboro Photographer: As a businesswoman, I understand and appreciate the value of social media. It helps me share my work with my community and introduces me to new people. And, as an adult, I have to admit I love my Facebook and Instagram accounts. They let me keep up-to-date with my friends and family, clue me into some super-fun trends, and even give me a peek into my daughters' lives. It's easy to get lost on my phone, just looking. Lots of what I see makes me smile and feel good. However, this is not always the case.
Social Media Can Be Toxic
When things go wrong on social media – they go very, very wrong. Truly, we have seen how nasty people can be. And those are the adults, people who should know better. What many of us don't see, or don't completely understand, is how bad things can be for our girls. Because many of us don't participate on all of the same platforms as our kids (Tik Tok and Snapchat to name a few) much of what goes on remains under the radar.
That said, while we may not see things that happen, we do see the impact Let's face it, girls can be mean in person. With the protection of their phones and computers, they are even meaner. Cyberbullying is at an all-time high, and cruel comments on social media are literally breaking our daughters.
So much of seems out of our control, I was wondering the other day "what can I do?"
Marlboro Photographer Can Help Lift Your Daughter's Spirits
Every once in a while, a lightbulb goes off, and I immediately act on the new idea. As I was surfing social media I came across an article talking about how social media can make teen girls feel bad about themselves. The combination of analyzing their own photos and "mean girl" comments can be devastating. As the mom of girls, I felt like I needed to do something. And then it hit me – and I got to work.
I have created a photoshoot experience for teens and preteens designed to show them just how beautiful they are. My studio is a safe place, where they can relax and just be themselves. The photoshoot will be relaxing and intimate. I promise we will laugh – a lot!
Let's Take Some Pictures and Empower Your Daugher
If your daughter is being bullied, on social media or in person, she is likely to upset. I've seen it myself, nothing makes a young girl sadder than issues with her friends. And, nothing is worse for you, as a mom, than seeing this. When it happens we often feel that there is nothing we can do.
But we can. Years ago a very wise friend of mine shared some of the best advice I have ever received "control what you can". Strangely, it changed the way I live. Instead of being frustrated with what happens around me, I now focus on what I can do to affect it. And it works.
So, you may not be able to control how other girls behave, but you can take action to help improve your daughter's self-esteem. Photos can have an incredibly positive impact – let's schedule a photoshoot!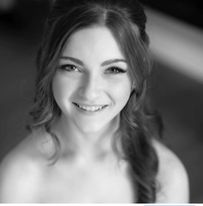 N two girls are the same. As a mom of three and a Marlboro photographer, nobody knows this more than me. That's why we need to chat. We have to identify what your daughter likes and what makes her feel good – and I will create the shoot around the information you provide. Our conversation is critical. I want to take the time to invest in your daughter and to do that appropriately, I need some information. Together, with your input, we can create the most perfect afternoon.
Contact Me Today
Finally, if you are a mom and your teenage daughter is struggling, please reach out to me. Without a doubt, I'd love to be able to leverage my talent to help your daughter see just how special she is.
Let's join forces to control what we can and bring a smile to your daughter's face. A photoshoot, a fun afternoon, and some beautiful pictures should help do just that.
In short, Reach out to me, your Marlboro Photographer, and we can make a plan. Sending love and light always.
xoxo
Glenna
Apply Here:
https://photosbyglenna.bigcartel.com/product/empowerment-young-girl-exclusives