Last week, I shared the story of my visit to the amazing TWA Hotel. Honestly, writing that blog was so much fun. I had such a good time on that trip. I loved looking at the pictures and remembering everything we did!
It also reminded me how good it was to get away, even for a short time. Likewise, it was "vacation" that didn't require a plane trip and week's worth of clothes. Talk about stress free!
Therefore, I'm already planning my next "staycation". Because of all the "on-location" photos that I take, I'm really familiar with some awesome local spots that are perfect for a weekend get-away. So, here are a few of my favorites.
Ocean Place Resort & Spa
First of all, this fabulous hotel is incredibly popular in the summer. After all, it's located in one of trendiest towns on the Jersey Shore. It is right on the beach! Consequently, this IS a destination.
That said, it is also the perfect spot for a staycation. Consider a weekend away with your best girlfriends. Rooms in March and April are often less than $250 a night. So, split it for a a great deal!
Above all, they have a beautiful spa. Make an appointment for a facial or a massage. Trust me, there is no better way to relax!
After that, take some time and enjoy Pier Village. Certainly, the shopping is fantastic. My girls love Molly and Zoe and the shoes and accessories at Charleston Shoe Co. are awesome. Finally, make a reservation at one of the amazing restaurants that are impossible to get into during the summer months. Sirena is the perfect spot for dinner. Enjoy one of their "seasonal cocktails" and their delicious food.
The Oyster Point Hotel
Looking for a one-night staycation escape? If so, consider spending the evening at The Oyster Point Hotel in Red Bank, New Jersey. The gorgeous hotel overlooks the Navesink River. The rooms are complete with 400 count Egyptian cotton thread linens. In other words, you'll will have the most restful night's sleep.
There is so much to do in this amazing town. Downtown Red Bank is home to fabulous shopping. Are you an antique lover? If so, visit the Stillwell House Fine Art & Antiques Shop on West Front Street.
Finding someplace is to eat will be easy; there are tons of great restaurants. However, choosing one will be difficult. Head over to Toast for breakfast. Their steel cut oatmeal comes with brown sugar and grilled bananas, YUM! Or indulge and order the red velvet pancakes! (Go for it! You'll spend the day walking all through town and burn them off in no time!). Your choices for dinner are, in a word, endless. The Bistro at Red Bank has always been one of my favorites. Also, friends have suggested Buona Sera for Italian Food.
Don't forget to check out the city's event calendar. There is so much going on. Save April 26th, it' s the Red Bank Food and Wine Festival!
The Asbury Hotel
You all know how much I love Asbury Park. The opportunity to spend a weekend there, in the totally cool hotel Asbury Hotel, is too good to be true.
If you've never seen this property, you MUST! It is truly the perfect mix of old and new. In other words, it's totally trendy and super fun! The lobby is all brick and windows with totally modern and colorful furniture. People are always hanging out. The Lobby Bar, Soundbooth, has a pool table and board games. To sum up, it's a great place to hang out.
Finally, Salvation is the rooftop bar, and one of the best places in the city. In the summer, it's busy day and night. In other words, it's perfect for romantic cocktails or a night out with friends.
Furthermore, a bonus to staying at The Asbury Hotel is it's close proximity to everything the city has to offer. Asbury is a dining and entertainment destination. That is to say, the bars are lively and restaurants spectacular. For example, Porta is a fun spot with great drinks and wood fired pizzas. Also, I'm a huge fan of Langosta; their veggie burger is my favorite thing in the world. In other words, I would buy them by the dozen if I could! And, more than one person has told me that I MUST go to Purple Glaze Donuts. The menu alone has me drooling.
Make Your Staycation Reservations
Honestly, staycations rock! Trust me on this one. That is to say, make your reservations today.
Finally, these hotels (and restaurants) are located in some of my favorite cities in Monmouth County and Ocean County. As a professional photographer, I know them like the back of my hand. In other words, they are all fabulous spots for location photo shoots.
In short, each city has some great spots (including the hotels themselves). Consequently, I've done shoots at them all. If you decide you want to capture your memories of your weekend away, give me call. I'd love to come by and take some pictures.
Think of how amazing it would be to have some recent pictures of you with your girlfriends, your family or your significant other. Therefore, long after your weekend is over, you'll have the pictures to look back upon.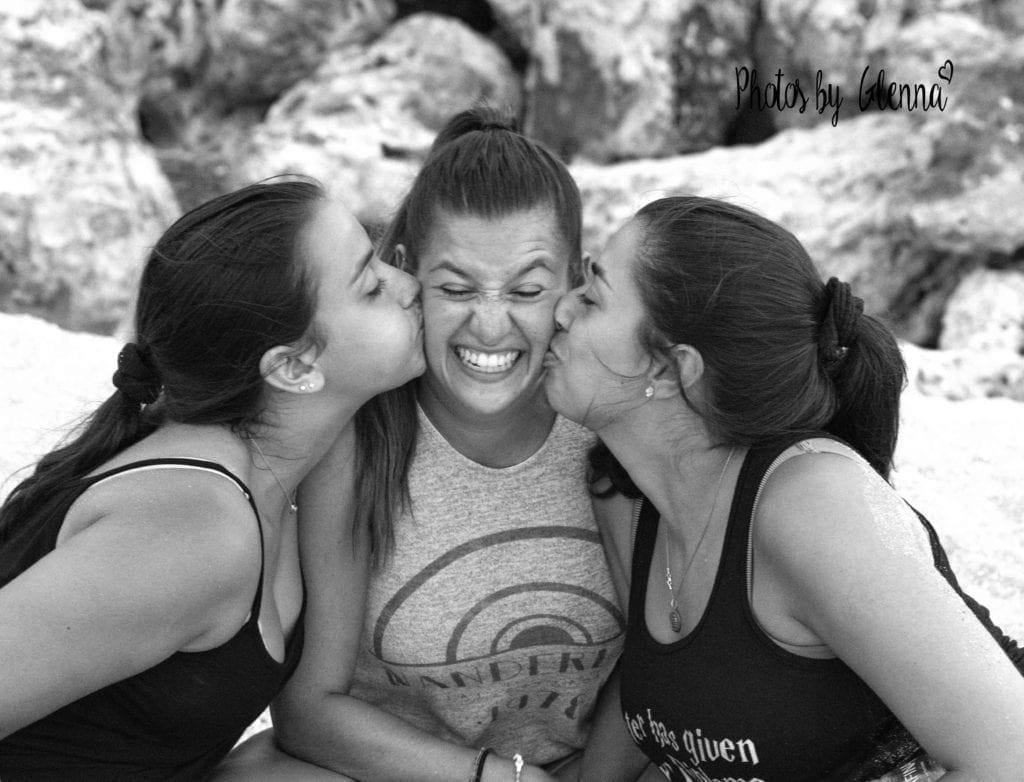 Finally consider gifting the weekend and the photo shoot to celebrate a birthday or anniversary. It truly is the perfect package. Meanwhile, Contact me today to book your session or with any questions.
xoxo,
Glenna