Marlboro NJ photographer. Being a photographer I am grateful that I get to capture the world thru my lens. Sometimes it becomes so emotional that I do not know how to handle it. For those of you who may not know me well, I have sadly dealt with PTSD and grief. Being a 9\11 widow puts my brain in a different place than what I call " normal people" who are lucky enough not to be affected by some kind of PTSD. But this is pretty bad for the 9\11 community. In no mean's am I saying its not bad for everyone because IT IS but being around the 9/11 community, we are suffering.
Being a Marlboro NJ Photographer
I want to mention May is mental health month.I have an outlet to let out my feelings. Hence, this photograph was take in my basement studio with my daughters. I started out looking for the bright sunshine feeling. My daughters couldn't stop laughing.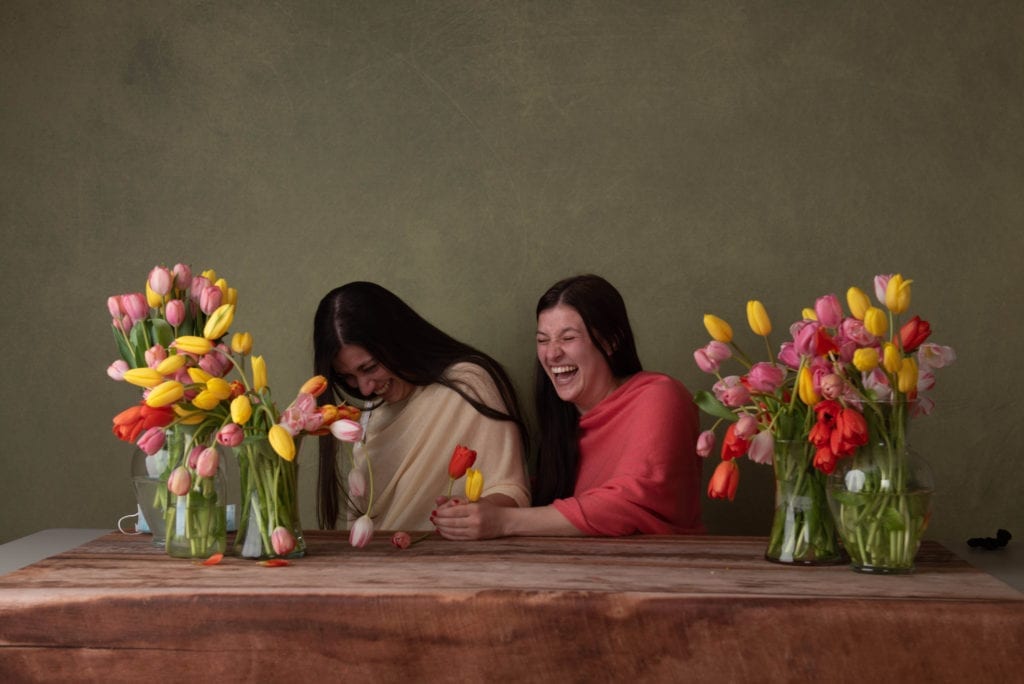 But then that horrible gut wrenching feeling happen's. Holy crap here I am having a photo session in my dark basement instead of my studio that I have been working so damn hard on for the last year. How long am I going to be in the basement? NJ Marlboro Photographer.
I am a Marlboro family photographer
I want to capture the good the bad and the ugly but a pandemic? Sorry I did not sign up for that. Social distancing, masks, gloves, hand sanitizer? Cleaning groceries before it comes in my house, really? First a plane crashes into the World Trade Center and rocks the foundation of my life. Three babies 8 months old, two years old and 4 years old, how the hell was I going to get through my 31 year old husband being dead? How was I going to get thru life and be a good parent?
I soon learned, family and friends.
Firstly, the people who made the most impact on me were the people who I met in Marlboro NJ who were in the same position as I was. They too lost their husband's and had babies to raise. They were my lifeline. The last week or so one of my " lifeline" friends, is in complete PTSD mode. She is so worried about catching the corona virus. However she is not worried about herself, she is worried about what this could do to her " babies" who are now grown up. She is terrorized once again by something that is so out of our control.
So grateful for my tribe of 9/11 widow's
This is for you!
What can I say? We are all in this together. All of us are wearing masks, gloves and social distancing. We are all a victim to this sick trick that is life. It's beautiful, terrifying and completely nuts. Our world's are literally rocked to the core. Here in Marlboro we are sitting outside with our neighbors 6 ft away. We are trying to stay sane as we use gloves to get groceries and stand on lines to get into a supermarket.
If you are in the Marlboro area and afraid to shop
I know someone who will deliver your Costco groceries to your home for a small fee. Call me I will put you in touch 732-986-9700. Many places are doing curbside pick up. If you need to talk because you are petrified and don't know who to call, CALL ME I will try my best to help you. But the best thing you can do is call a Mental Health Professional. I guess we are all a new "tribe"
PTSD Help EMDR
I have personally witnessed within my own family how EMDR can help. It is a way of coping that doesn't require medication. However, it does require dedication. It is worth it. You are worth it. Mary Sznyter Click her name to learn about PTSD, and EMDR she is located in Howell NJ. In the meantime, let's just all get along, and ride out this storm.
I should be getting ready to photograph a client now. But I am not. Instead I am going to drop some pills off at a friends house. I get it, I am here for you and I got you. But trust me in a day I will need you.
xoxoxoo
glenna