The Importance of Professional Head Shots
The importance of Professional Head Shots, particularly in today's digital age, cannot be overstated. These photos play a critical role in your professional life. Are you updating a networking profile? Perhaps you are building your company's website? In both cases, it is time to consider professional head shots. Photos by Glenna, your New Jersey professional photographer, is a great resource.
Networking and Social Media Pages
So, consider your networking and social media platforms. For example, take a look at your LinkedIn profile. Clearly, your head shot is an important component. Honestly, visitors see it first. And, people are curious as to your appearance. I can work with you to take quality professional head shots for your LinkedIn (and other social media) profile.
Value Of High Quality Head Shots
The value of these professional photos cannot be overstated.
First, understand that the absence of a photo is a red flag to many, including prospective employers, possible clients and even potential business partners. When I see a page without a photo, I immediately begin to wonder. "Why is there no photo?" "Is there something I shouldn't see?" "Is this person trying to hide something?"
Honestly, is there a space for a photo on your profile? If so, upload one! Without a doubt, a quality head shot immediately lets people know who you are.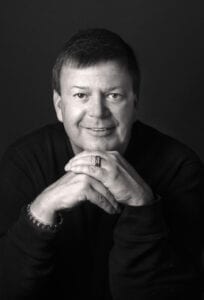 Second, high quality head shots are proportional. And, they feature appropriately dressed individuals. Please, don't crop the photo from your last beach vacation. Chances are, you will look unprofessional. My professional head shots feature the BEST you. You will be dressed appropriately. And,the photos will be created for the space and medium within which you are working. You see, photo specifications may differ depending upon site. Photos by Glenna head shots are available in a variety of sizes and formats. Most importantly, you will always have exactly what you need. Whether you are an accountant or an actress, a performer or a pharmacist, I will shoot appropriate photos for your line of business. 
Third, quality professional head shots portray you accurately. In short, they MUST be current. Now is the time to replace the one you uploaded ten years ago. Honestly, when you arrive at a meeting and look nothing like the photo you shared, you appear untrustworthy. As a New Jersey professional photographer, I understand settings and lighting. Additionally, I can touch-up your headshot and make sure you look your best!. 
Corporate Websites
Without a doubt, professional photography is a critical component in creating an effective corporate website. Often, the most important section of a website is the page introducing staff and management. In other words, everyone who visits your site sees these photos.
Undoubtedly, similarly styled photos visually reinforce a corporate culture. I can work with you to develop a consistent theme for the professional head shots for all members of your organization Remember, the your website's impression is impactful. That is to say, it affects affects whether or not individuals choose to work with you.
Update Your Professional Head Shots Today
Please, do NOT have a family member or friend take your head shot with their cell phone camera. Clearly, it is worth your while to contract with a professional photographer. In the end, this will save you both time and money. In fact, it will even add value to your business.
Luckily, summer is the perfect time to update your head shot and share it on LinkedIn, your corporate site and all other social or business platforms. As a New Jersey professional photographer, I understands the important aspects of head shots for a variety of industries. I can work with you and take the best professional head shots for all of your needs.
Finally, I want to share that I have been taking professional headshots for years. As technology has evolved, so has my head shot business. Consequently, I understand the different mediums and their needs. So, contact me today and share your story. I look forward to collaborating with you. Together we can determine the best clothing, location and style for your photos. Above all, I will deliver professional head shots that accurately represent you for use with those with whom you currently work, and all of your future clients and contacts as well
If you are interested Please call (732) 207-2422
Glenna