Plan early for the holidays: Your Hazlet Photographer's advice.
Christmas and Hanukkah decor has already invaded our stores. To be honest, I've been struggling a little with this. After all, can I really focus on holiday gifts and gift wraps before I have purchased my first bag of candy corn – or dipped into the fun-sized Snickers that I bought for the neighborhood trick-or-treaters? After some thought, the answer is a resounding yes; read along as I share my reasons why.
It's Good for Our Economy
I'm not an economist. Or a financial advisor. In fact, the intricacies of the economy shared on the news each day baffle me. The theories behind whether or not we are in a recession, how long inflation will continue, and rate discussions over and over again make my head spin.
That said, I do know that prices, for everything, are regularly rising. My weekly grocery bill is insane, and even my electric bill has gone up considerably. We all have to make smart choices and shop wisely.
The major retailers know this is true. The most recent Amazon Prime Days had all my friends talking. Target had a sale too (I do love a good Target shopping run). Anyway, I digress. People are definitely taking advantage of good deals, and shopping earlier for the holidays this year.
And, this all makes sense. We all want to save money where we can. If we see something we know we are going to buy at a great price, it makes sense, for our "personal economy" to purchase it now.
Early Holiday Shopping – It's Good for Our Mental Health
Without a doubt, the holidays can be incredibly stressful. We grocery shop and cook for Thanksgiving and no sooner is the table cleared than we are planning for Black Friday, Small Business Sunday (one of my personal faves), and Cyber Monday. Add in the need to decorate and entertain and the holiday season becomes crazy busy.
Think about how nice it would be to really be done with your holiday shopping early. Gifts purchased, wrapped, and stored in the closet. (This is the perfect time for some "Glenna Advice" – store all your gifts together. When you hide just one you always forget where it is when you need it – resulting in an unnecessary last-minute run to the store.) Wrap it up, label it, and put it in the closet.
Okay, I'm back on track. With all your gifts purchased or planned for you can really take the time this year to relax and enjoy the best of the holiday season. Drive around and see the holiday lights. Meet a friend for happy hour or dinner at an amazing restaurant (consider The Goat by David Burke or Patricias of Holmdel). Decorate Gingerbread houses and cookies with your family. Or finally, one of my favorites, snuggle with a soft and cuddly blanket on the couch and watch your favorite holiday shows – or binge the latest Netflix craze. Undoubtedly, being done early has its perks.
Plan Early for the Holidays – I Can Help
Without a doubt, the most perfect gift doesn't require hours of shopping in the mall or paging through hundreds of items online. This year, consider giving your loved ones something they will have and cherish forever – a photograph. Imagine your mother's face when she unwraps a portrait of her children and grandchildren, or your husband's face when he sees beautiful photos of you and your kids. Time is fleeting and photos capture the essence of your family at a specific point in time. When you look at them, on your wall, years from now the memories will come flooding back.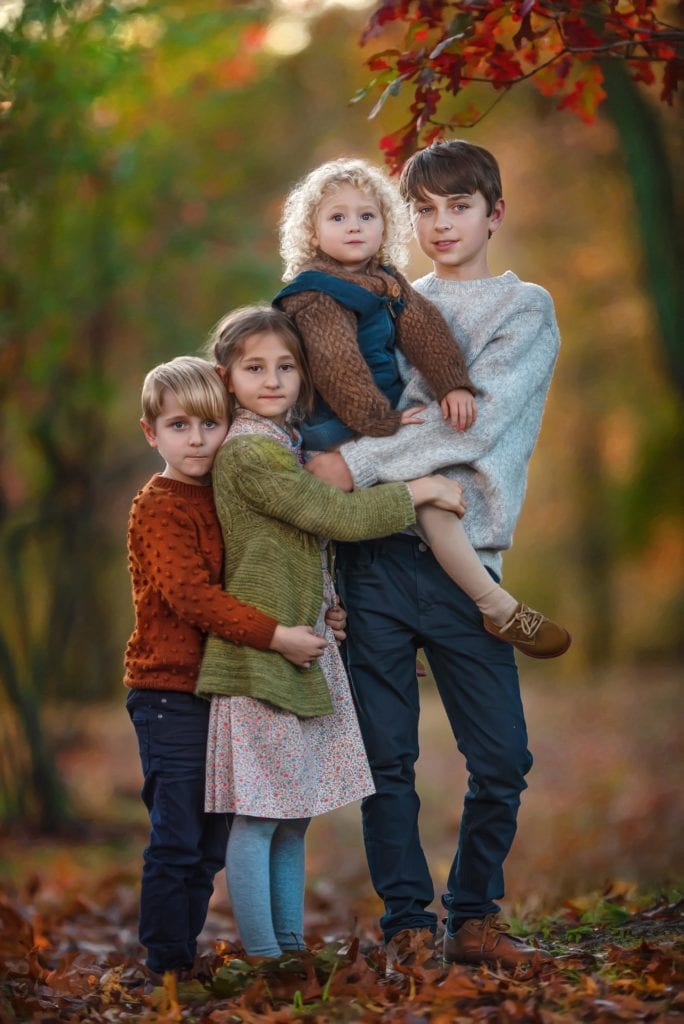 Furthermore, f you have younger children and celebrate Christmas, consider scheduling a Magical Santa Experience. Your kids will have the time of their lives and the resulting photos are magnificent. There is nothing more special than a child's face as they interact with Santa in his workshop. I can make that happen.
Finally, think about your "hard to buy for" family and friends and consider a gift certificate for a photoshoot. Undoubtedly, it will be the most unique and thoughtful gift they receive. It's perfect for so many people – a young married or engaged couple, your parents or grandparents, or even your sibling and their family. The photo shoot itself is an awesome experience to relax and enjoy each other and the final prints are the most meaningful of gifts.
Contact Me Today
Time is ticking. Don't spend your holiday season in a mad shopping frenzy. In fact, take some time now to leisurely plan your gifts and shop. It's good for your budget, great for the economy, and phenomenal for your emotional well-being. And, if I can help with a photoshoot or gift certificate, contact me!. In short, I'd love to learn more about you and share my ideas for the perfect shoot.
Happy Merry Early Everything!
xoxo,
Glenna