Surprise proposal photography is gaining popularity in New Jersey
Surprise Proposal Photography is gaining popularity in New Jersey. I am so happy by the amount of phone call's I have been getting regarding these. First – As a Mom of daughters I want to give a shout out to the Mom's of Son's. These guys that are coming into the office are truly gentleman. I can't begin to explain how nice it is to see these young men talk about their future fiancés. It is heartwarming for me to see. They come into the studio and they are elated!
They talk to me about how they met, what she is like how they "knew" she was the ONE. Every single one of them say the same thing. They "knew" she was the one. Yes I said that twice purposely this blow's me away. In addition I think Nicholas Sparks should call me. The ages go from 21 to around 32 years old. It is beautiful to see.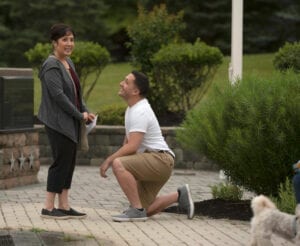 Both of these lucky girls were surprised!
 One of my couples met in High School another in College, some were set up. Some were internet type dates. Let me tell you the guys love to tell me about it. As a result, I LOVE to hear it! Meanwhile I think about the girls and I secretly write down things so that I can tell them exactly what their boyfriends are saying about them. The photo below was really a beautiful story. I believe they were dating over five years. He was living out of town and planning everything to surprise her at Pier Village in Long Branch. We literally spent the day together on the actual day preparing for his surprise proposal. Seeing the joy on his face literally brought tears to my eyes. If you click HERE you can watch the "video"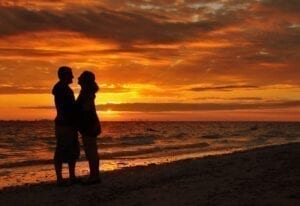 This next one is a little bit behind the scenes how I "make it happen" and let me tell you, sometimes these are the best photographs of all. Look at these two brother's. Obviously very happy, embarrassed and having a blast. But you know what, when this particular surprise proposal actually happened guess who was "lurking" in the background? I just knew he would be there!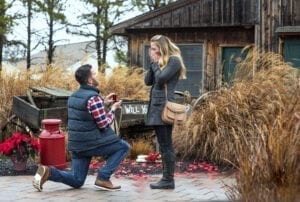 And it was beautiful.
If you have any questions or would like to talk about how you would like to have your Surprise Proposal photographed. Feel free to call 732-207-2422 or click HERE to email.
xoxo
Glenna