NJ photographer In studio
or location Photo Session
 NJ photographer In studio or location photo session Being an NJ photographer, I want to make it as perfect as I possibly can for my clients. Whether this being inside or at a certain location. Being able to know the difference between these types of photo shoots could be a huge help in the process of getting that perfect picture. I am here to help you make this decision as your photographer. Let's start with my in studio family photo shoots. Typically, I like to be indoors for the newborn shoots while also being able to use the natural lighting coming from the windows.
 Especially in the winter
We can not have the babies outdoors at a certain location. It is best to be in studio for them. It is my priority to make sure the baby is as comfortable as possible during this process in the comfort of my studio. I also like to use my studio for professional headshots. Being able to get that picture my client wants to use for employment is a huge success story for me!
 I do not want to sound completely biased, however, outdoor photo shoots are definitely one of my favorites. Taking family photo sessions on Sanibel Island especially during the sunset is one of the most beautiful things on this planet. Another place I absolutely love to photograph is Holmdel Park. The vibrant colors of the leaves are perfect in any picture. Using the natural lighting is very appealing to me.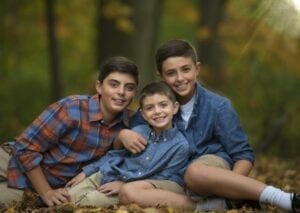 As a family photographer I love bringing families outdoors and being able to share that perfect moment with them! Being an NJ photographer is one of the best gifts I could have ever asked for. I get to share my passion for photography with everyone around me. Being able to understand both aspects of the photo session and why I do exactly what I do is something my clients should know. I hope you book me for your NJ photographer in studio or on location photo session!