NJ Family Photographer saddened 'Its not a goodbye, it's a see you later
NJ Family photographer saddened, in 2017 I was blessed to be able to photograph this couple. Obviously they were still very much in love.
Words from Their Granddaughter: "We are so lucky to have your beautiful photos. We've been pouring over them all week. Thank you for the memories"

NJ Family Photographer saddened "it's not a goodbye it's a see you later".
I was on facebook this morning, and read the post above, my heart sank. The chills ran up my back and I had to reach out. " Nan passed away on Sunday". I had to excuse myself from where I was, to cry. I usually form a special bond with my client's, but these two were just a little bit "extra" special. You see at the time of this photo session she was 91 years young and he was 92!
They had this amazing porch, to go along with all of the dream's many young girl's dream of when she dreams about her future.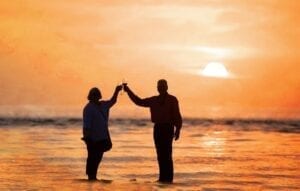 Imagine, literally being together forever? They were so young when they met and here they sat with a lifetime of memories and a beautiful family, reminiscing about their wedding day. These photograph's are true family heirloom's. They will never be forgotten and the future generations to come will always know of the love these two beautiful soul's had for each other. As a NJ Family photographer who was lucky enough to watch this love story first hand I am so sad. But my gosh to live such a full fantastic life for 94 years is something special!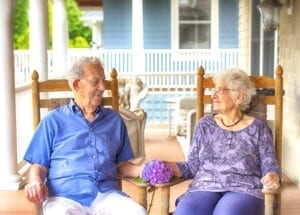 Here at PhotosByGlenna I honestly believe in photographing people who are in their golden years. Not only does it benefit them to see their love displayed but it mean's even more to the families who love them. Trust me, you won't regret this!
Life is short. Everything changes. Portraits help us remember
Don't wait. Book your Session Now (732) 207-2422