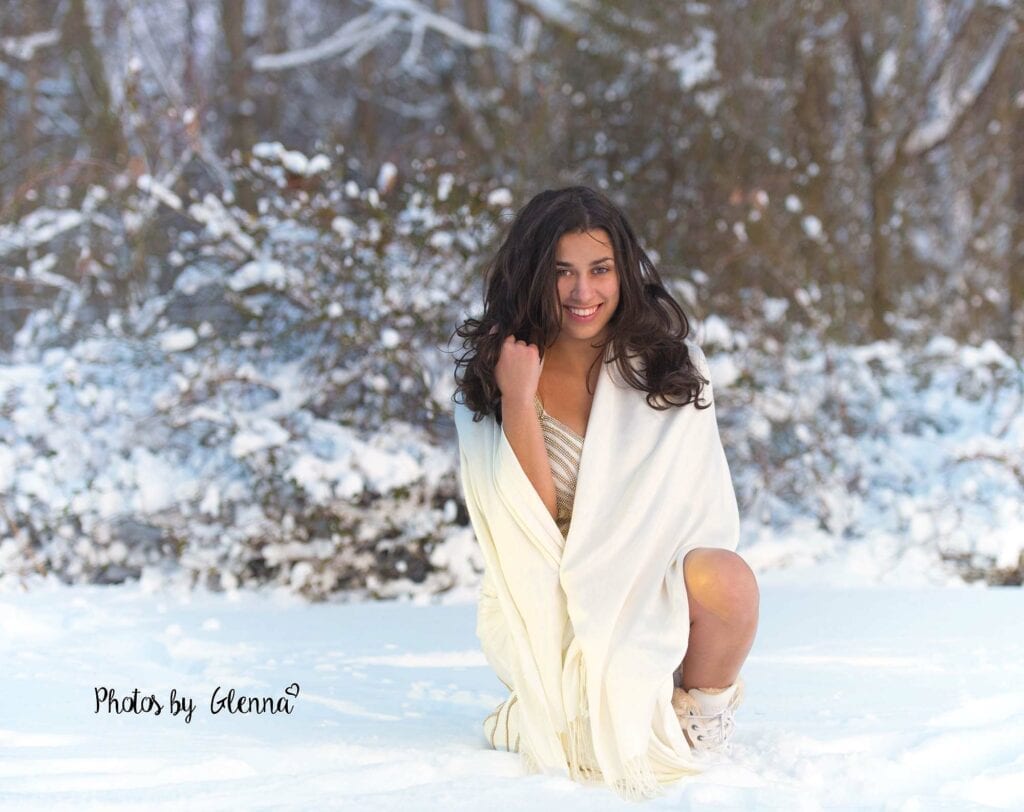 Winter Photo Sessions!
We are now booking for Winter Photo Sessions! I know it's freezing outdoors and shoveling your driveway isn't your favorite thing to do, but the untouched snow is really beautiful. Being the subject of the photos above, I can tell you firsthand that taking pictures in the snow with your prom dress isn't ideal. But these pictures are ones that I will cherish forever. When my mom offers "winter princess photo sessions", she really does mean princess. Little girls playing in the snow with their long, elegant dresses really do look like princesses with the soft light that reflects off of the snow. And yes, the cold does not bother winter princesses, just take a page from Elsa!
If were being honest, playing in the snow is fun for about five minutes. It's all fun and games until snow gets in your glove. However, when taking part in our winter photo sessions, you aren't in the snow all that long. It takes only seconds to capture that perfect picture and the beautiful lighting that the snow creates makes it so easy! Lucky for us, in Monmouth County it looks like we will see a lot of snow this Winter!
During my photo session, I was only cold for the second that it took for my mom to take the picture. And I had so much fun! Winter is one of the most beautiful seasons and a lot of people take advantage of it. So book your Winter Photo Sessions here! Because at Photos By Glenna, the cold doesn't bother us anyway :)
So who's interested?