Why I love selling wall art / NJ family Photographer
Why I love selling wall art / NJ family Photographer
I am so passionate about selling wall art, let me tell you why. The photo below is people in my family from the 1900's. I don't know who they are, what side of the family they are on. However, It has survived all these years. Will your digitals?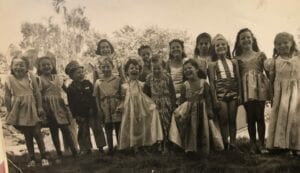 I happened to be in New York City last night at  Harry Potter, history of magic. I had to say that because I LOVE anything HARRY POTTER. We happened to go into Sotheby's .
 Because I was lucky enough to inherit a piece of jewelry from my Grandmother's Great Grandmother. I wanted to know about the piece. The history, what they could tell me. They couldn't tell me much, however. They left me with something to think about. Keep notes, photo's I don't know who those people are. But I wish I did. And so for now on I will keep notes on the back of my canvas. Photosbyglenna will be doing that for you as well. I truly want to pass the memories down to my daughter's. But I can't do that because nobody know's who they are.
   I find that so sad
With that being said. Please leave notes behind it matters. If you would like to book a family session, Please click HERE.
Or even pick up the phone and call (732) 207-2422 !