Public Speaking
A couple of months ago, Photos By Glenna joined a new company called letip . I don't know much about the company, except that my mom wakes up very early to go to the meetings. So that means they must be at least worth her waking up for. One day I heard my mom practicing for a presentation she had to do, which required her to do some public speaking. Fortunately for her, I took a class or two about speaking in public and decided to take on the challenge myself.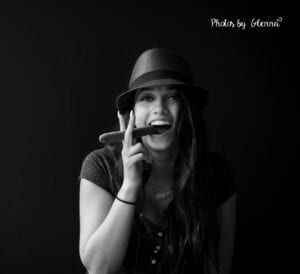 Flash forward to two weeks later, my mom is waking me up at 6 am to speak at the American Hotel in Freehold. At this point, I would rather be anywhere else in the world. Although I was very happy to find out that breakfast was provided. After talking to people and meeting my moms fellow networking community , we listened to board members speak. Then, they announced that it was time for Photos By Glenna to speak. I then realized what I had actually gotten myself into and there was no backing out then. So, I opened my big mouth and explained what Photos By Glenna meant to me and my community.
I was nervous to speak, but I knew it would be okay because I meant the things I was saying. The point I am trying to make is that if you are passionate about what you are saying, you should not be afraid to speak it out loud.
My Mom aka: PhotosByGlenna has inspired me to be confident in myself and speak freely and loud. When we do family photo sessions and children sessions, you can see the joy that the pictures bring to those people's faces. This gives me the confidence to be myself and even to speak in public! To book a session with Photos By Glenna click here.
XOXO
KAYLEE