Surprise Proposals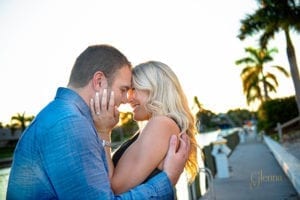 Surprise Proposals are absolutely beautiful. As a proposal photographer, not only do I get to literally watch two people begin their lives together. I am also lucky enough to capture it on film. I always get teary. But this one was especially tearful for me. They have a beautiful story. Corbin went through a really hard time in his life. He was in the eight grade. Probably must have been around 11 year's old. He found it hard to talk to most people. Until Allison came along. OMG eighth grade. Mind blowing. How can you find the love of your life in the 8th Grade? Now I am sure they didn't know that but, that is exactly what happened. Please click here to view some proposal picture's.
 Allison was shaking
Afterward's I went to congratulate them. Corbin put his heart and soul into this to make sure it was perfect. I know this because through our many talk's his excitement was a pleasure to be around. He love's this woman and to witness this was unreal for me. Damn kids get me all the time :) In Allison I saw the same, she was shaking and I could tell how she felt about him. This all happened right here in Marlboro New Jersey. 
After the proposal I dragged them for engagement photos. As a NJ engagement photographer, I literally won't stop until I am satisfied.
As everyone know's you don't just get a new Husband or Wife. This is where the family come's in. Please scroll down for the "drama".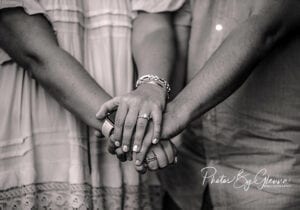 DRAMA FREE
Would you look at this beautiful family. They have all happily come together to love these two :)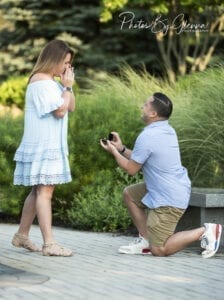 Here at Photos By Glenna I, as well as my family were honestly humbled by the love surrounding them. But this blog isn't done yet. There are many stories to be told and I intend to tell them ALL!