Exclusive Fall Sessions!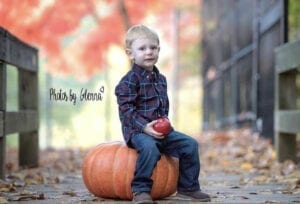 Exclusive Fall Sessions! Have a very special day with your family ! Pumpkin and apple picking. While you are there take time out to enjoy your family and have an exclusive Fall Photo Sessions. These sessions are perfect for families, kids, pets, couples, everyone! Your session fee includes a 15 minute's and an in-person portrait viewing and ordering appointment. These darling outfits you see in the photo are available in a Boy's size 3-4 and a Girl's size 5-6. These outfit's were custom-made me the amazing, Katharina Hakaj Couture, Please click here to check out her beautiful clothing.
We recommend you coordinate your outfits in fall colors. I'm here to help if you need any suggestions. Once your session is booked, I'm happy to send you a style guide to help you with your outfit choices. When my daughter's were young, I would take them pumpkin and apple picking. Of course I was taking photo's , we would then go home and make home-made apple pie. I really miss those days. Maybe I can convince them to do this?
These First Ever Fall Session's
Will take place in Monmouth County N.J
 All prints as well as artwork, heirlooms are purchased separately. There is no minimum order. Our prices begin at $100. Your retainer fee is non-refundable and non-transferrable. In the case of inclement weather, a rain date will be available. Are you Interested in a session but these dates or times don't work for you?
 Feel free to contact us directly. Click here to email or don't hesitate to call at